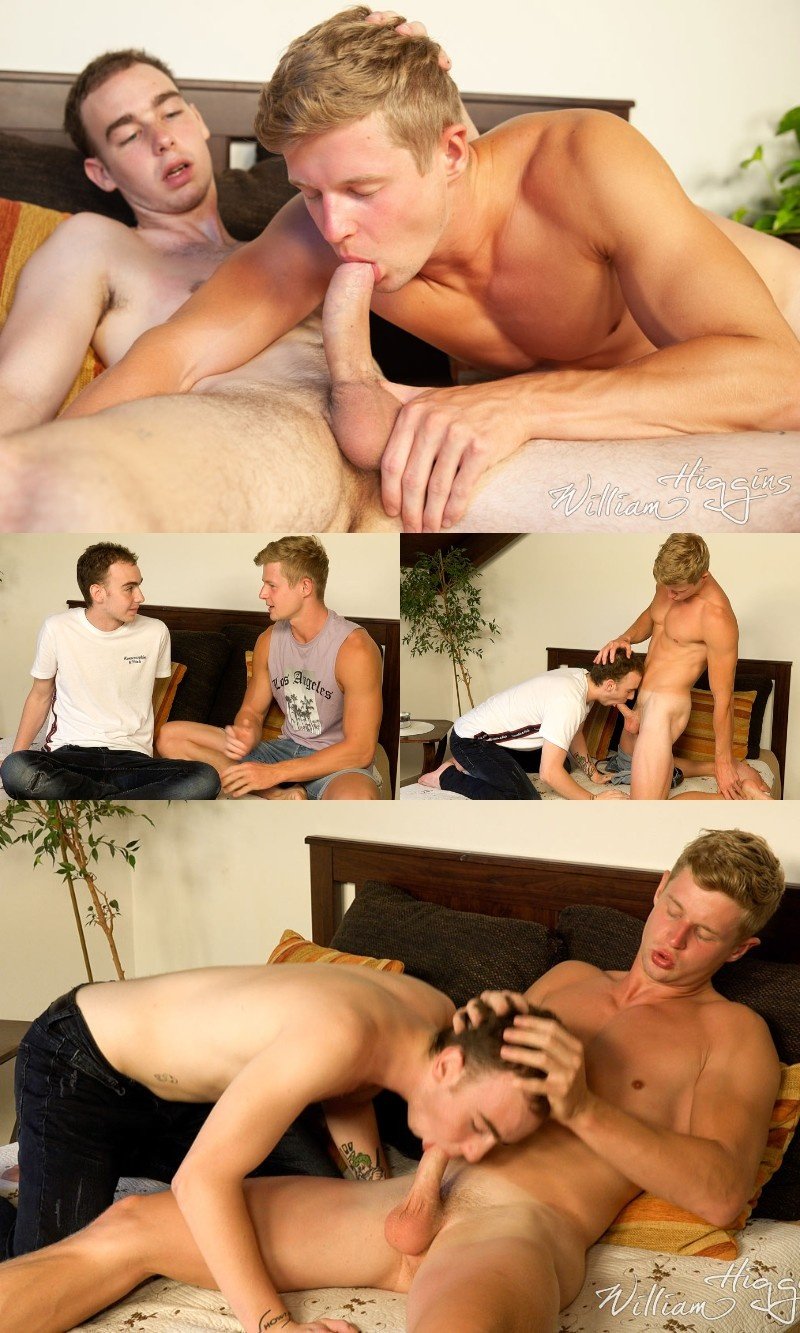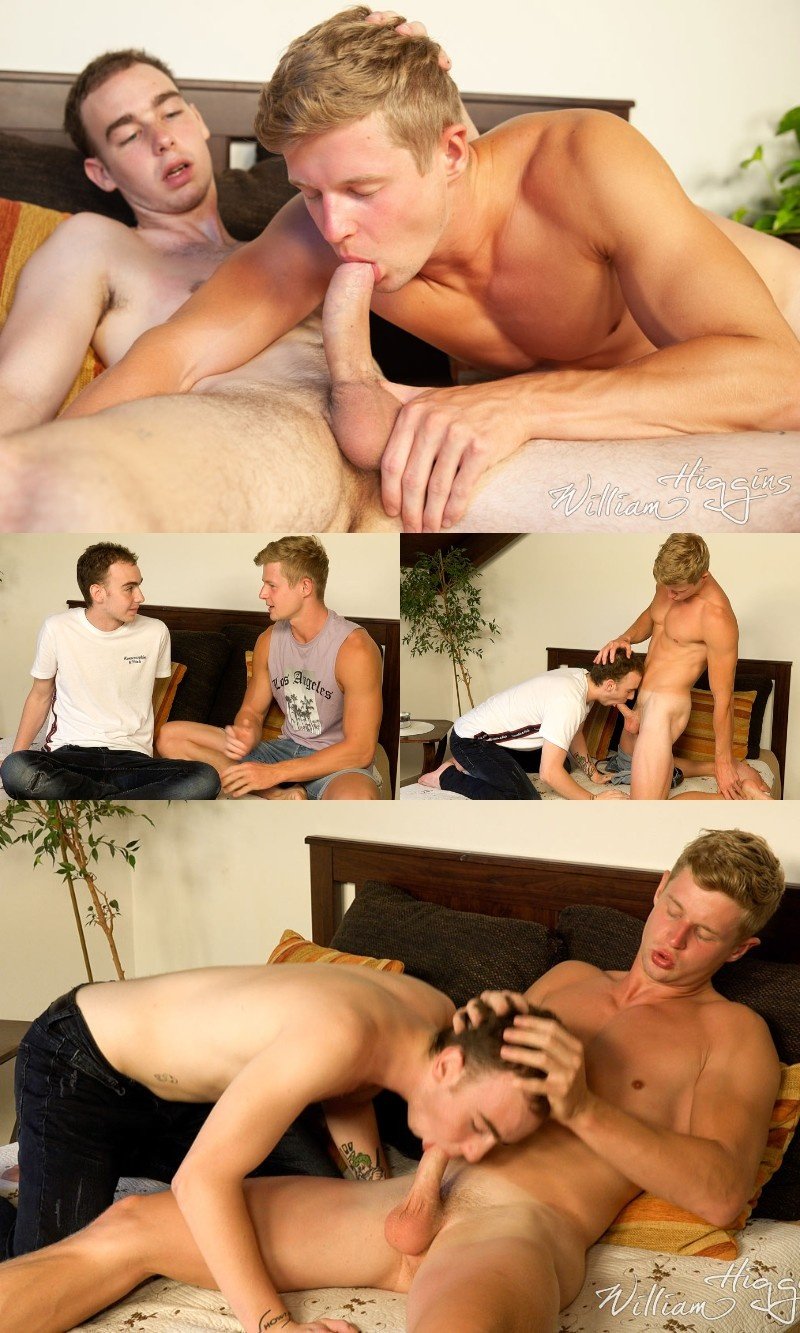 Watch Lubos Peleta's First Ass Fucking & His First Group Scene Too!
I love the Cherry Busting videos at William Higgins. The idea that we're peeking in on a guy's first time getting his ass fucked is exciting. When the director asks Lubos Peleta if he's ever had sex with a boy before, he says, "Not yet, but once my friend sucked my dick, but I was really drunk."
Peto Mohac has broken in many first timers in this series. He has a big dick and it takes a few minutes for Lubos to get used to it. He bites his lip and grunts while Peto tries opening his hole, even flipping over on all fours doesn't prove any easier. Finally, when he rides Peto's cock, Lubos hole really opens up.
Lubos Peleta is a 20-year-old university student living in Prague, but his hometown is southwest of the city. He enjoys all kinds of athletics, but his favorite activity is jogging. He stands 5'8″, weighs a lean 154 pounds, and he's sporting a fat uncut cock — it's veiny with a bit of a downward curve. Delicious!
Lubos has jacked off in one video at William Higgins, then he got his dick and hole played with in a massage session. After this Cherry Busting scene with Peto Mohac, Lubos appeared in his first group scene, Wank Party #151 with Hugo Antonin, Jonas Kaizer, and Eddie Nunson; Lubos plays one of the bottoms.
"Great camera work!! Give the man a raise," says one member about this scene, "That was hot!!!" And another says, "Finishing with cum in the mouth is always a hot way to end a scene."
Watch full scene at William Higgins
Read our William Higgins review