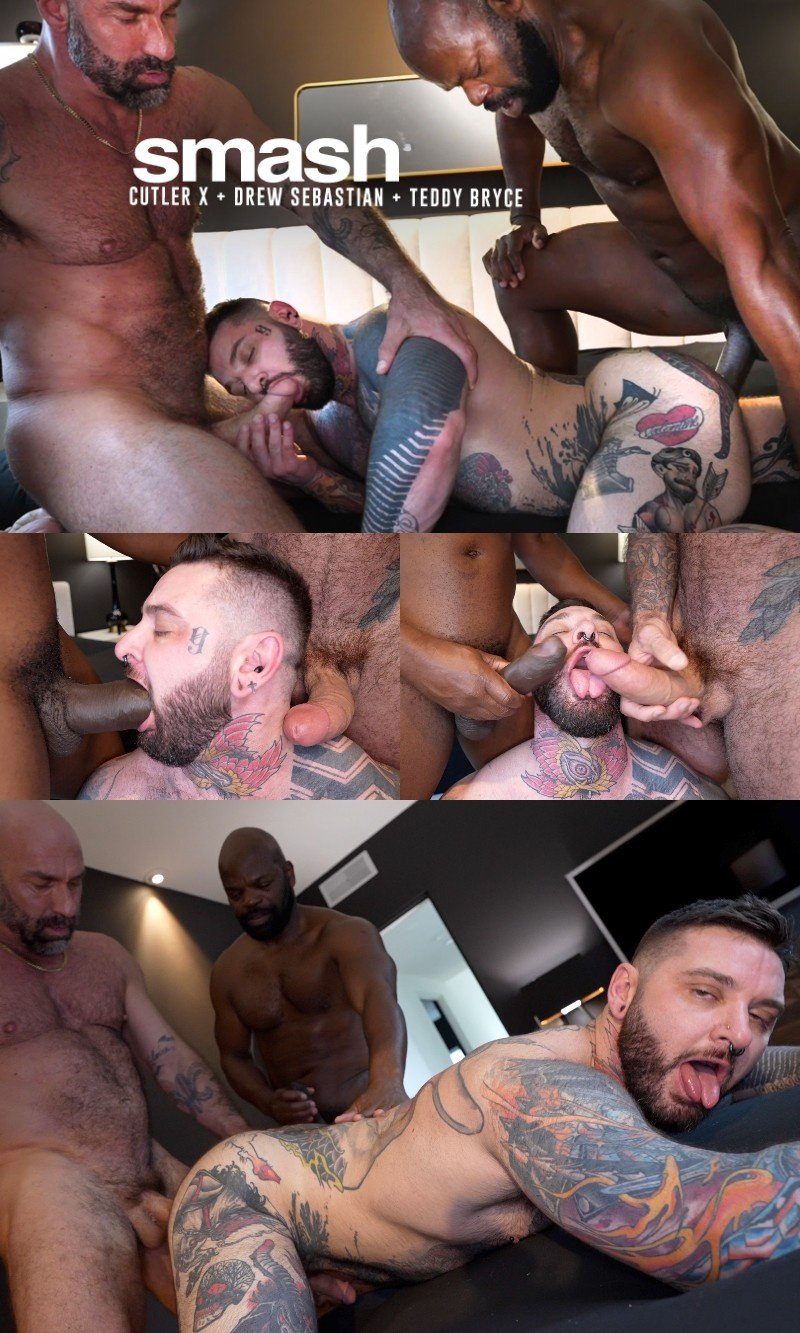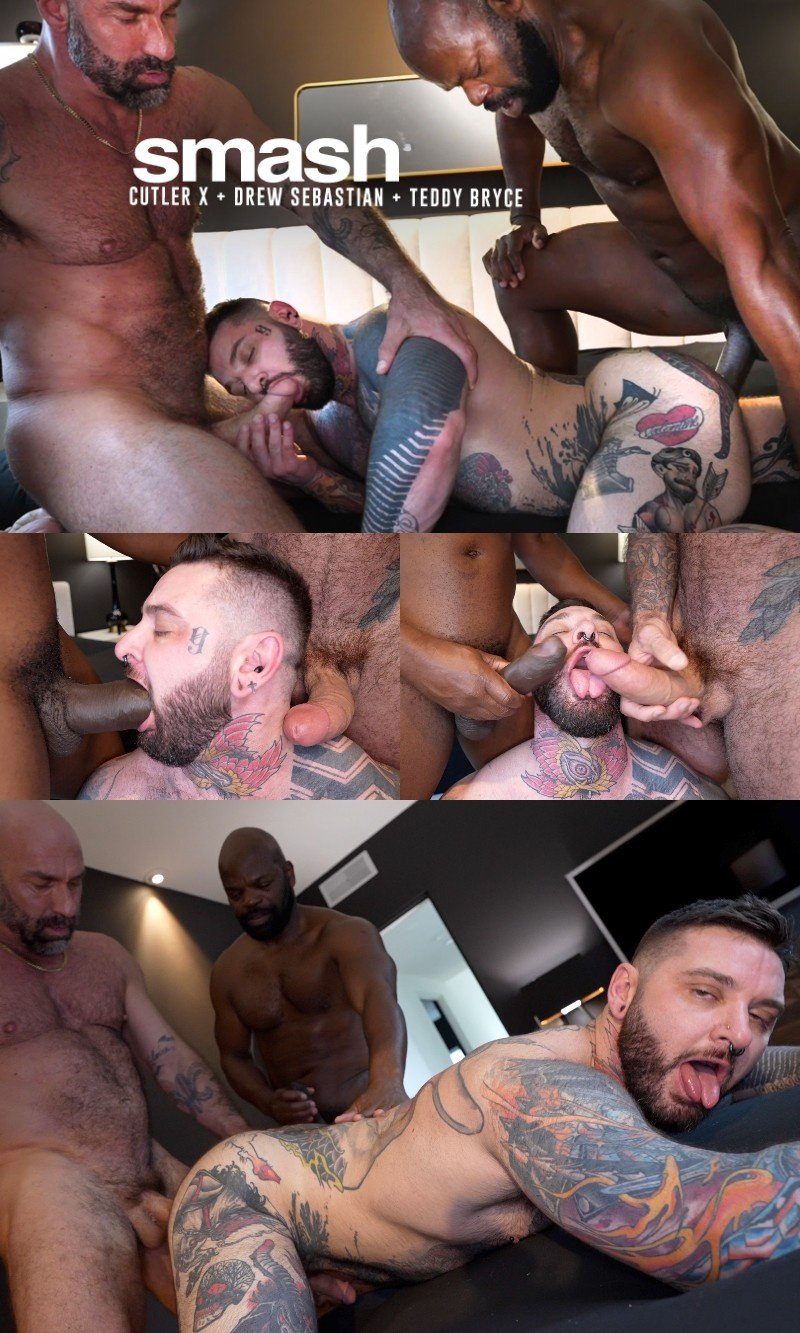 Watch Over 240 Ass-Splitting Videos — Heaps of Threeway & DP Action!
Teddy Bryce is a fisting bottom, so taking a 10- and 11-inch dick up his hole should be a cake walk. But Drew Sebastian and Cutler X don't make it easy for this inked bottom. There's a reason this new Cutler's Den scene is called Smash — they go crazy on his ass.
Both men have fisted and fucked Bryce before, but never together, and not at the same time. That's right, after they each pound the tatted Teddy's big ass, they shove both of their massive dicks in there at the same time.
Drew Sebastian and his 10-inch cock are regulars on Cutler's Den and he's fucked bottoms in many scenes. Teddy Bryce has bottomed in lots of scenes himself. And of course, Cutler X is the man behind Cutler's Den and he's filled and bred many, many holes.
Watch full scene at Cutler's Den
Read our Cutler's Den review