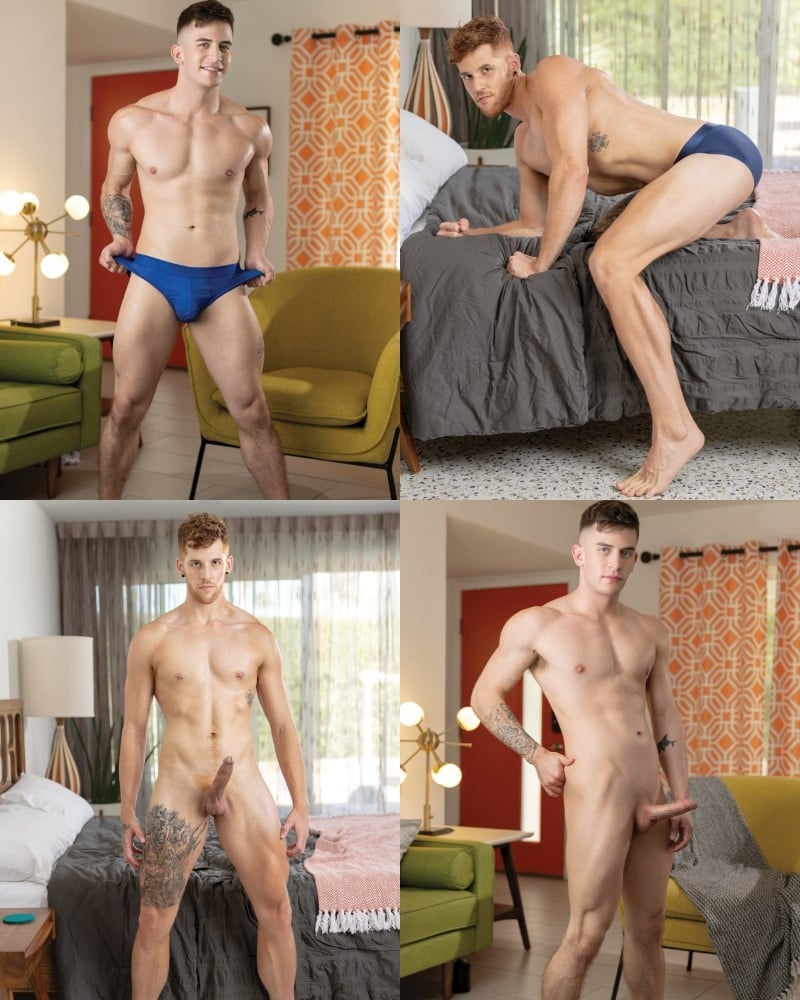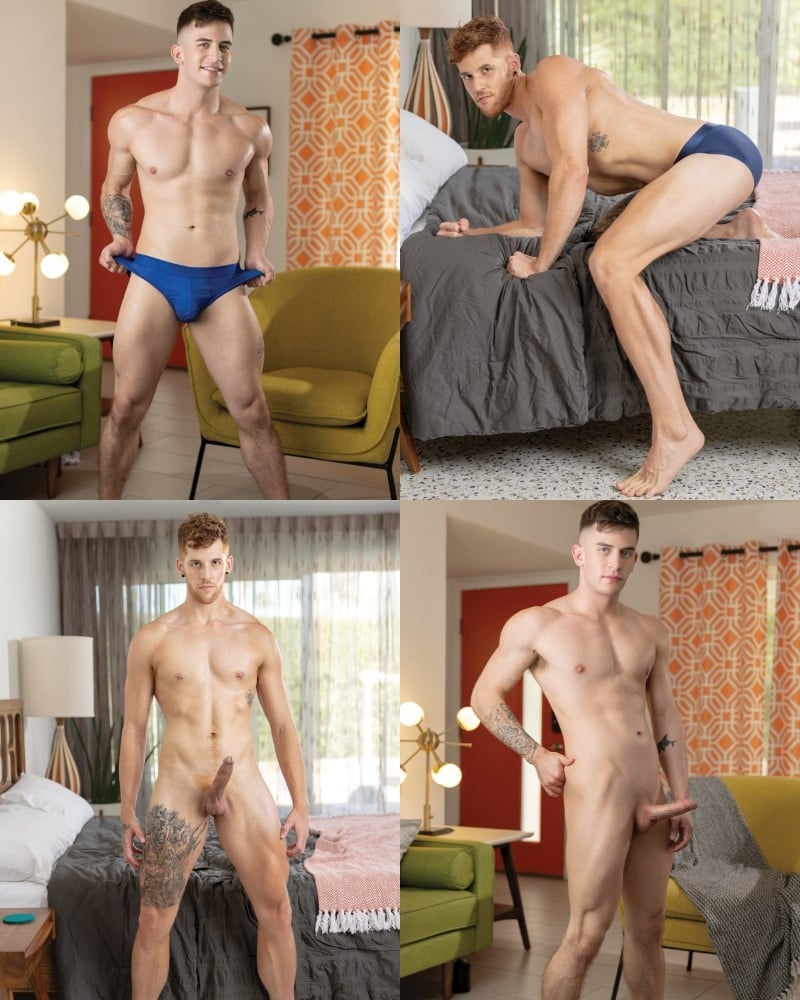 Get a 3-Day Pass for $1.00 & Watch All 5 Episodes of 'Cheat Day'
Have you been following Cheat Day at Falcon Studios? Lovers Trevor Brooks and Chris White step out of their relationship a couple of weekends every year to play with other men. At the end of a fun-filled weekend, Redhead Chris returns home early in the morning and finds his lover still asleep. He kisses Trevor's cheek and the handsome jock wakes with a smile and the pair have a hot morning flip-fuck session.
Cheat Day at Falcon Studios began with Chris White heading off for a weekend away and his lover, Trevor Brooks, called his regular fuck buddy, Cade Maddox, to get his hole filled.
In the second episode, Chris White arrives a Kane Fox and Brock Brodie's house, they're a couple who White has played with before. The trio sucks and fucks outdoors and Brock stretches White's hole and Kane and Chris dick one another in an explosive spit-roasting session.
Watch full scene at Falcon Studios
Read our Falcon Studios review