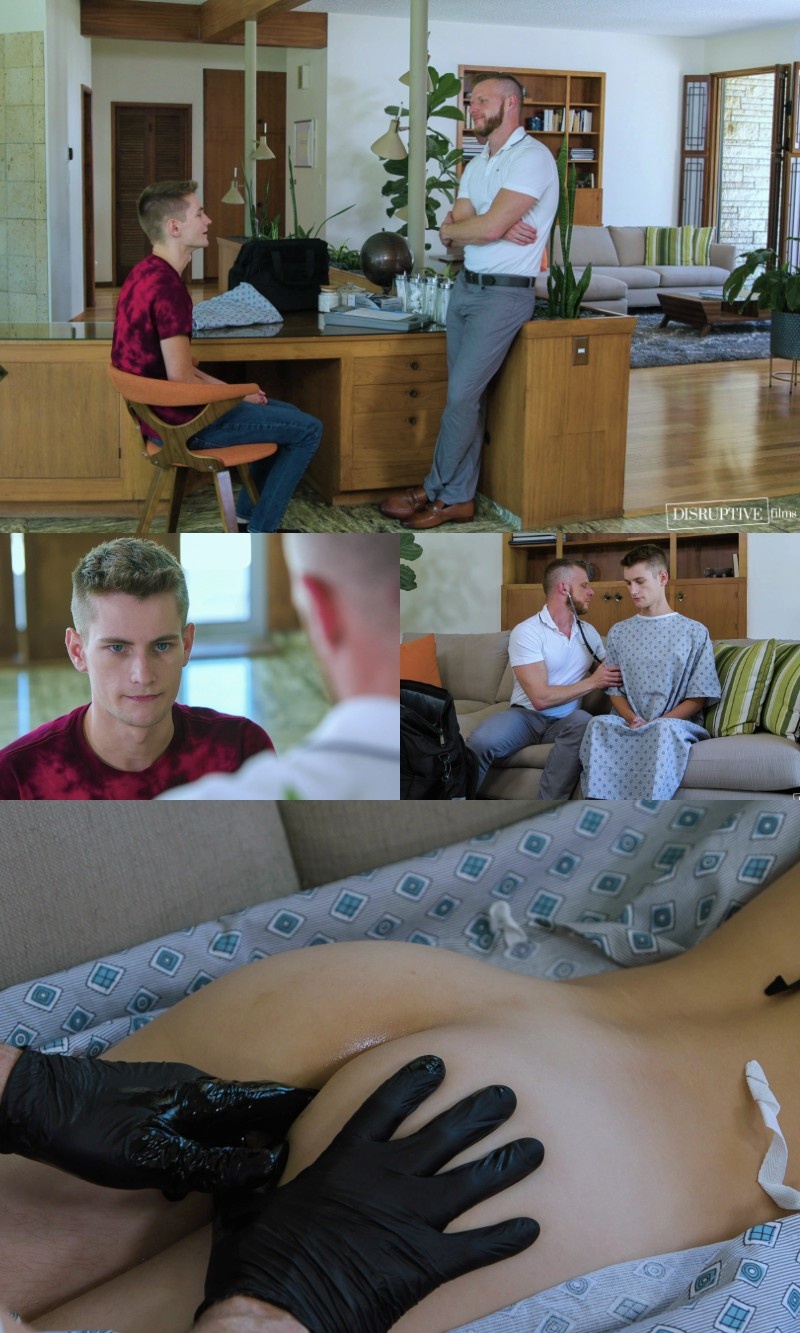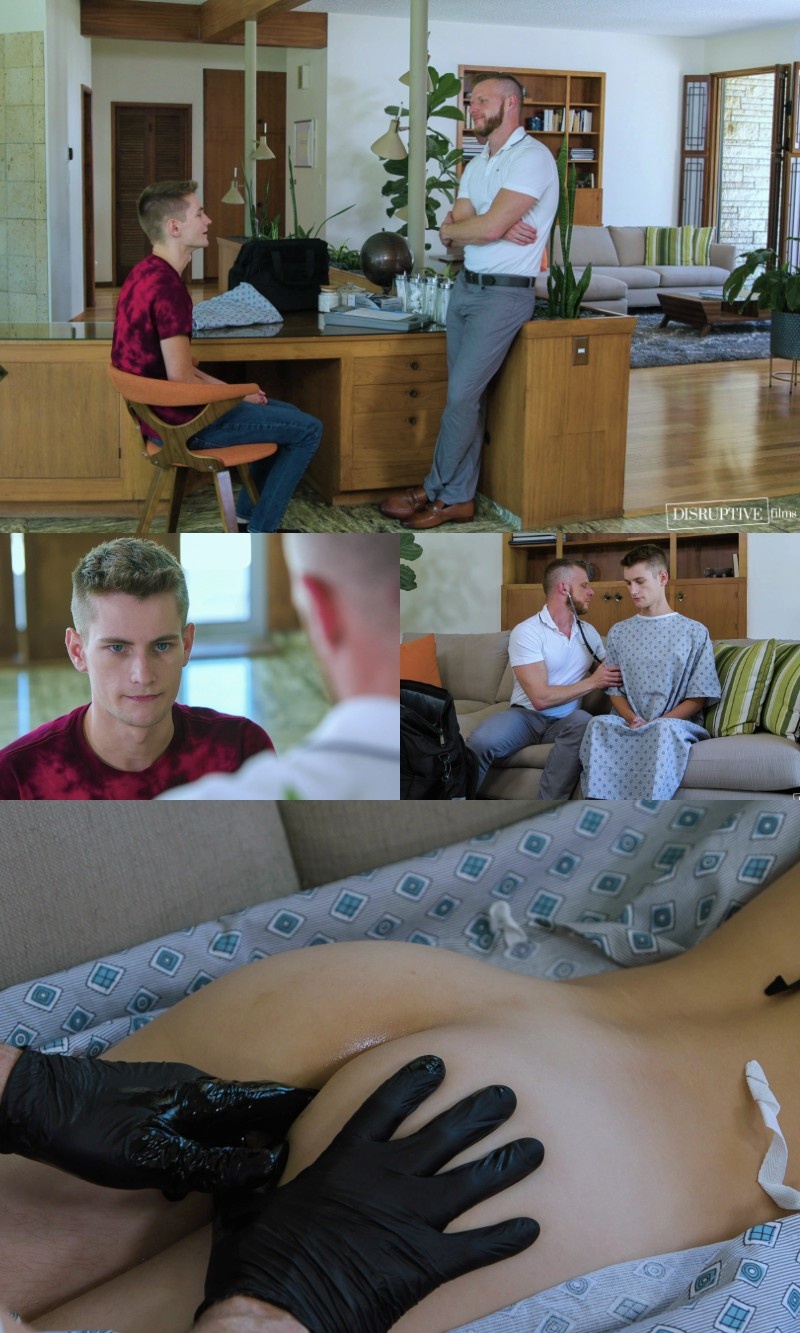 Watch All 10 of Trevor Harris' Videos at Disruptive Films!
Doctor Jennings is a new kind of doctor who sees patients in his home. In Specialty Care at Disruptive Films, Jennings is seeing a new patient named Donovan Lucero (Trevor Harris) who wants to start PrEP before he heads off to college.
While Dr. Jennings asks Donovan the qualifying questions, he realizes the college boy has never had sex. The physician tells Donovan that he has to be sexually active in order to qualify for the prescription, but he's got a solution …
This is Brian Bonds second appearance on Disruptive Films. In his first scene called Failed Inspection, he gives his ass to a crooked building inspector in order to pass his site inspection.
Trevor Harris is a fan favorite who has appeared in ten videos on the site, including one where he has broken both arms and his stepdad helps him relieve his sexual frustration. He also plays a new military recruit who gets fucked by his recruiter and the man's husband.
Watch full scene at Disruptive Films
Read our Disruptive Films review