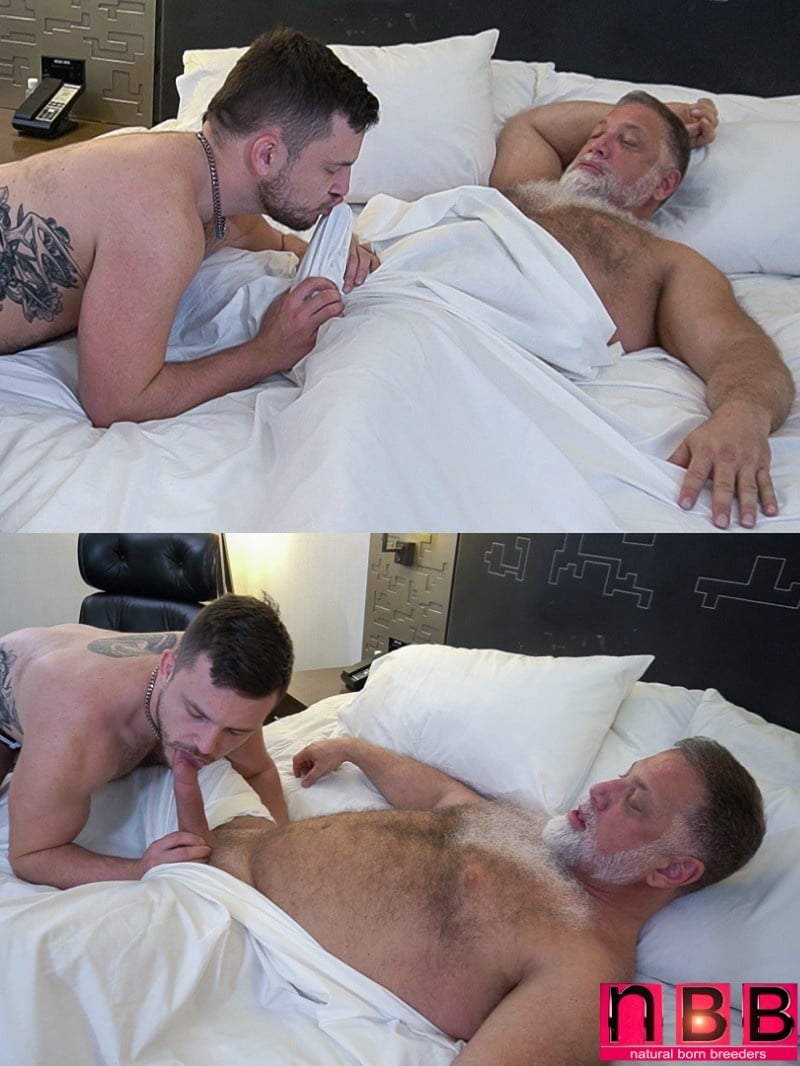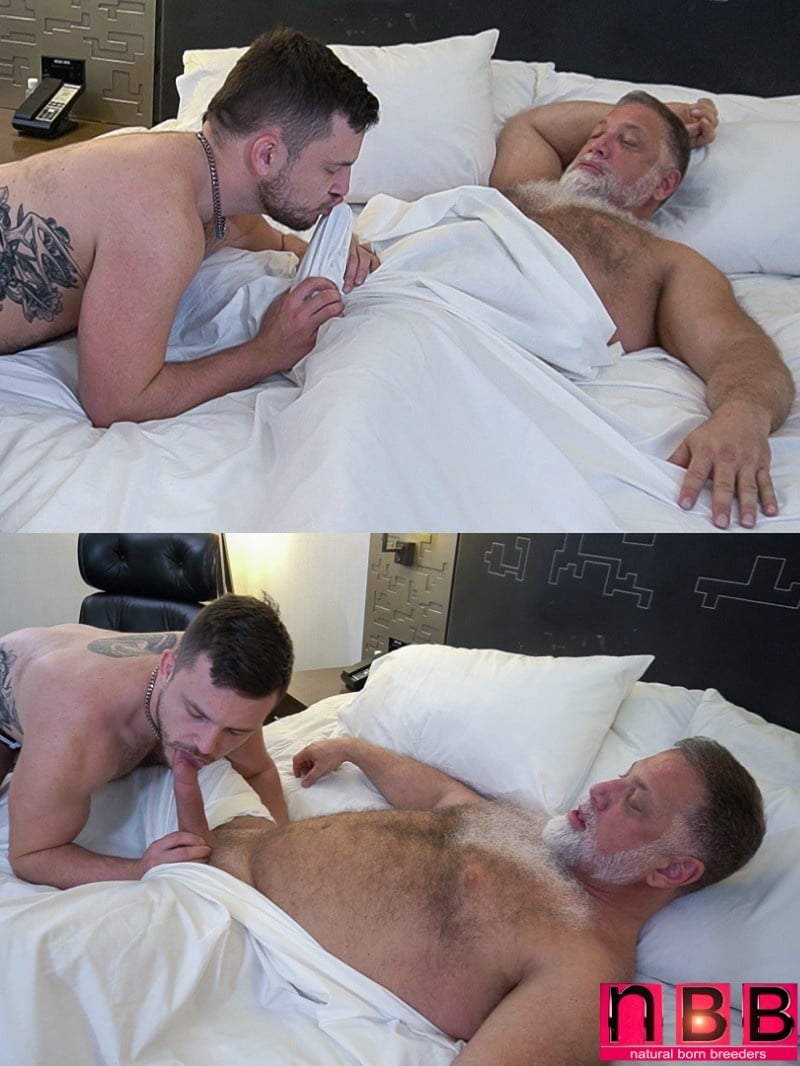 Watch Daddy Rick Breeding His Boy's Furry Ass!
Furry cub Eric Fuller is a good boy, he knows how to take care of his Daddy's cock. In this new video from Natural Born Breeders, Daddy Bear Rick Kelson has booked a hotel room in Dallas to spend a weekend with his horny pup, and when Eric arrives his climbs right between Daddy's legs and nurses on his big cock.
The standout moment in this session is watching Rick kneeling behind Eric, who is on all fours, Rick lines his big, hard dick against Eric's pucker and pushes in, then his boy takes over pumping his ass back and forth gratefully on daddy's dick.
Rick Fuller has appeared in eight videos at Natural Born Breeders, always the top, and he's fucked ass in three LeatherWerks orgies.
Natural Born Breeders has 170+ videos featuring hot hairy men in bareback action. You'll find furry daddies and cubs you've seen around Pornland, but plenty of fresh faces and amateur men too.
Watch full scene at Natural Born Breeders
Read our Natural Born Breeders review