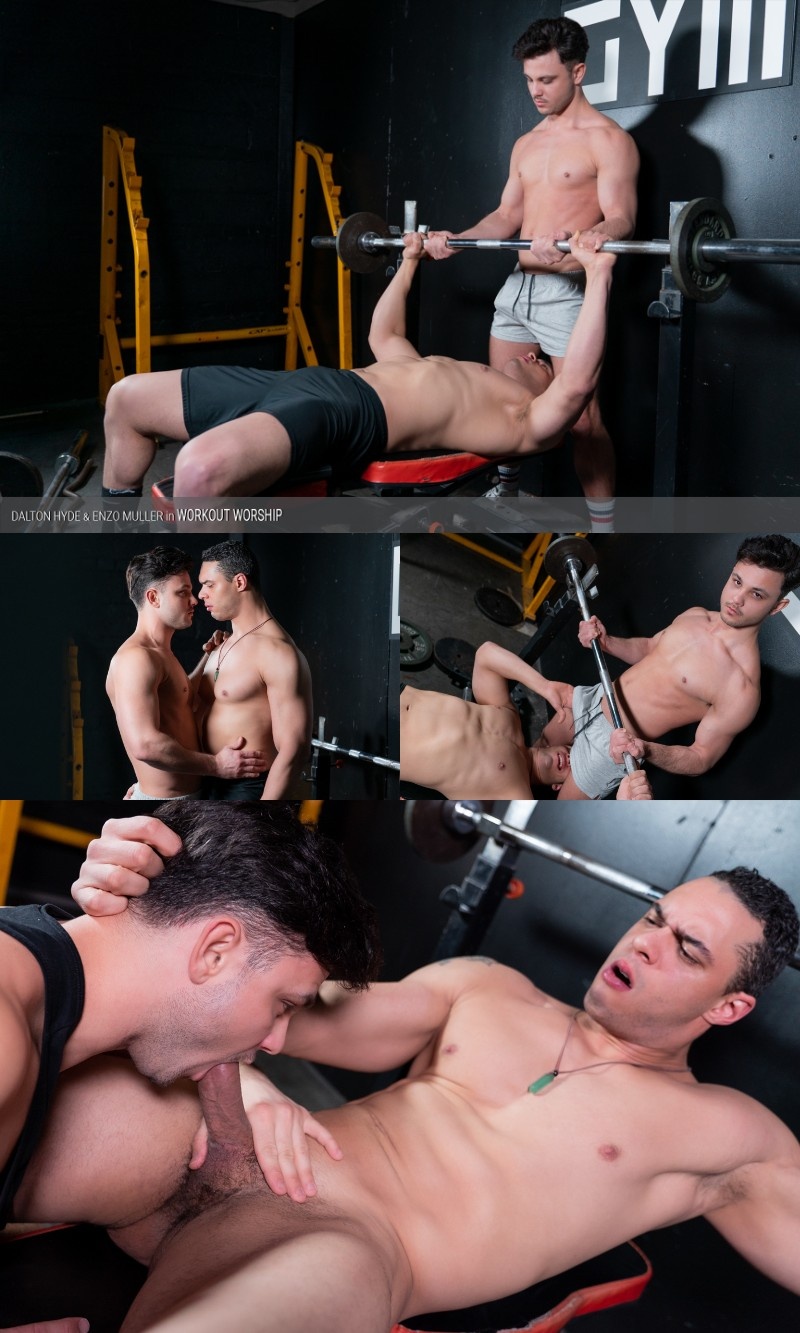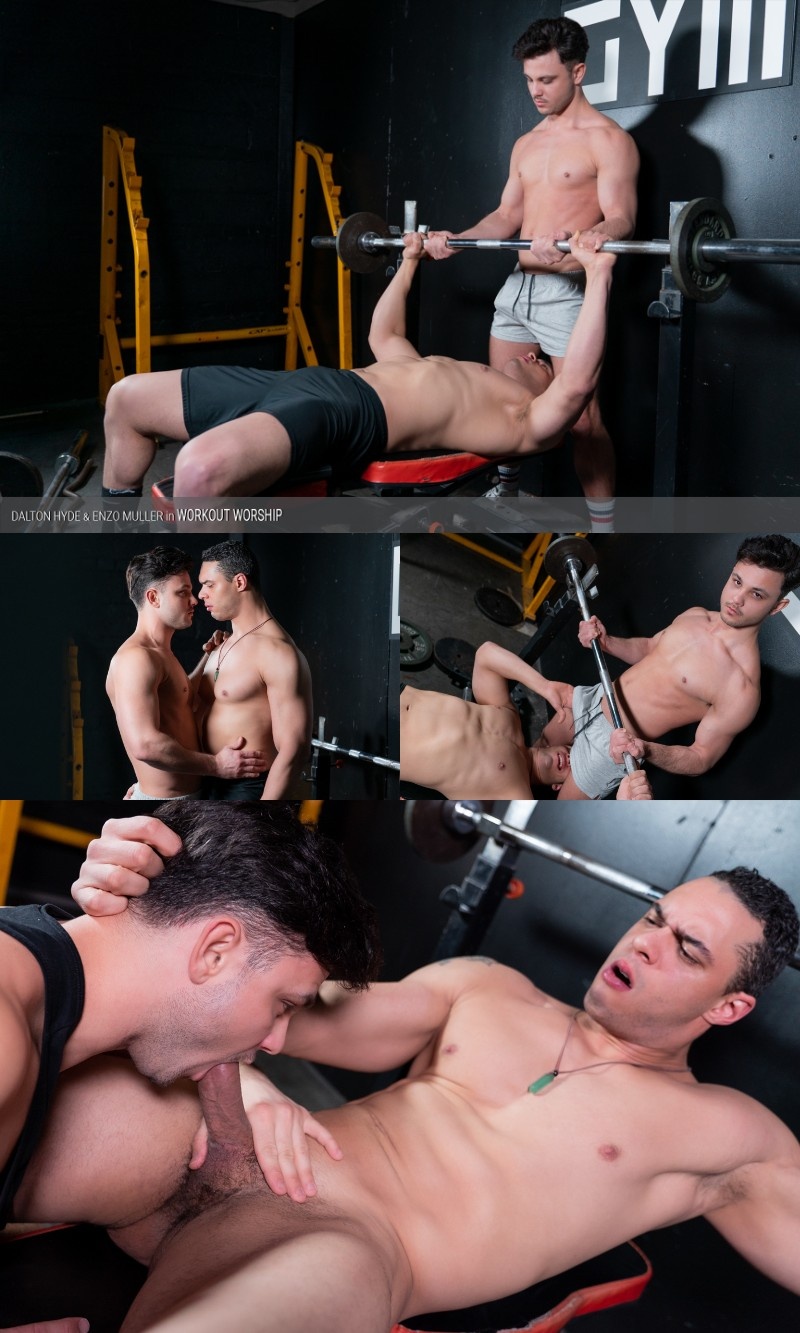 In Workout Worship at The Bro Network, Dalton Hyde and Enzo Muller are stripping in the locker room and getting ready for a one-on-one workout. On the floor, Enzo spots Dalton while he does bench presses. The muscle hunk stops suddenly, yelling, ""You got a boner, dude?"
Enzo blushes, so Dalton takes the lead, telling him what to do. Enzo gulps his workout partner's stiff cock and licks his balls right there on the bench, then Dalton orders him to bounce of his erection. Later, Dalton fuck Enzo against the wall, pounding a cumload out of him before before seeding his ass.
It's been six months since Enzo Muller appeared on The Bro Network. In Service Bitch, he plays a stripper wannabe who he takes care of the lead exotic dancer backstage at the club. Clark Delgaty wants to see what Enzo's got, so he pulls out his cock and tells him to start sucking.
The Bro Network gives you access to videos from four sites including Montreal-based Masqulin. You'll have over 450 videos to watch with new ones added every week.
Watch full scene at The Bro Network
Read our The Bro Network review