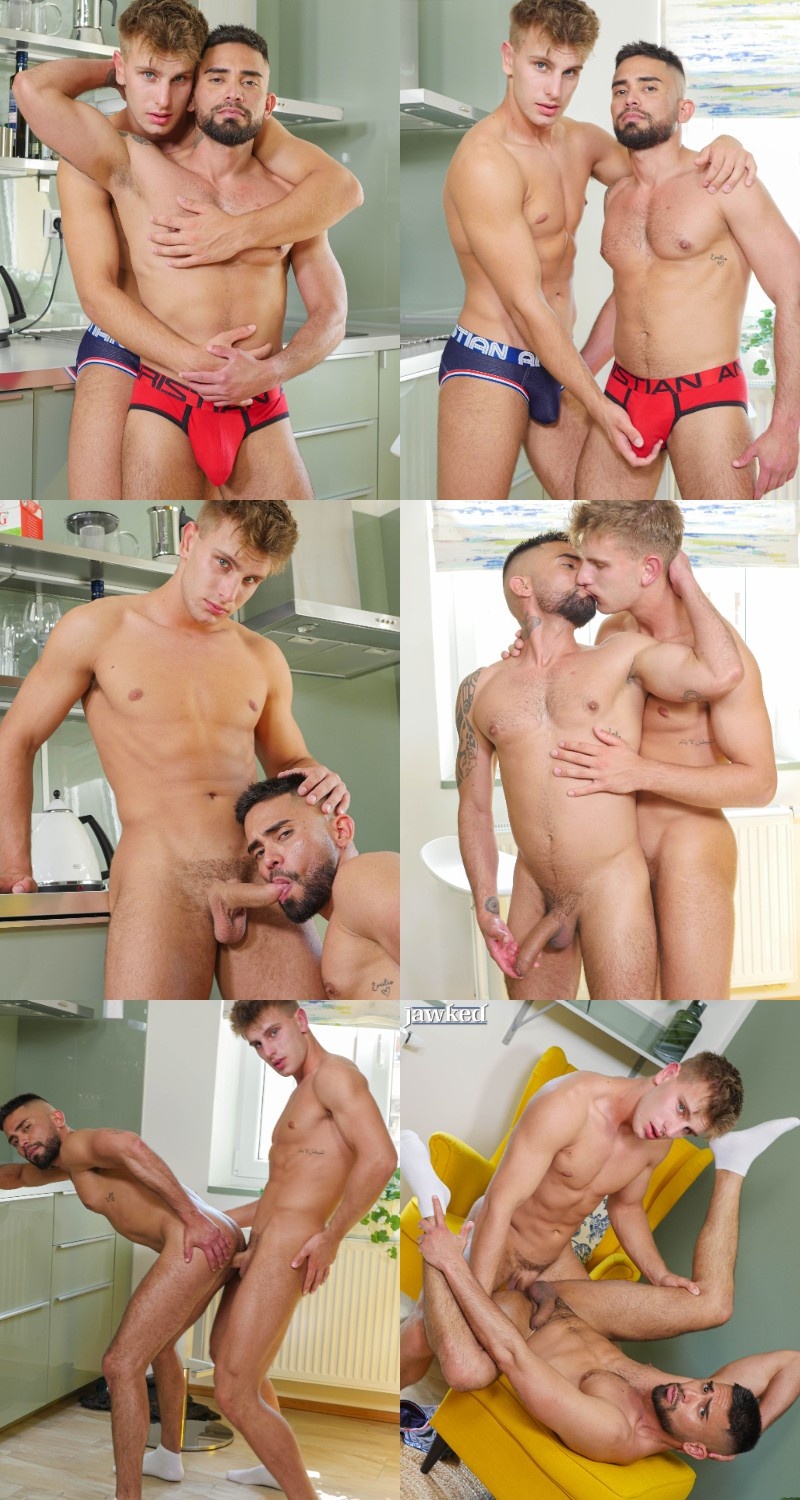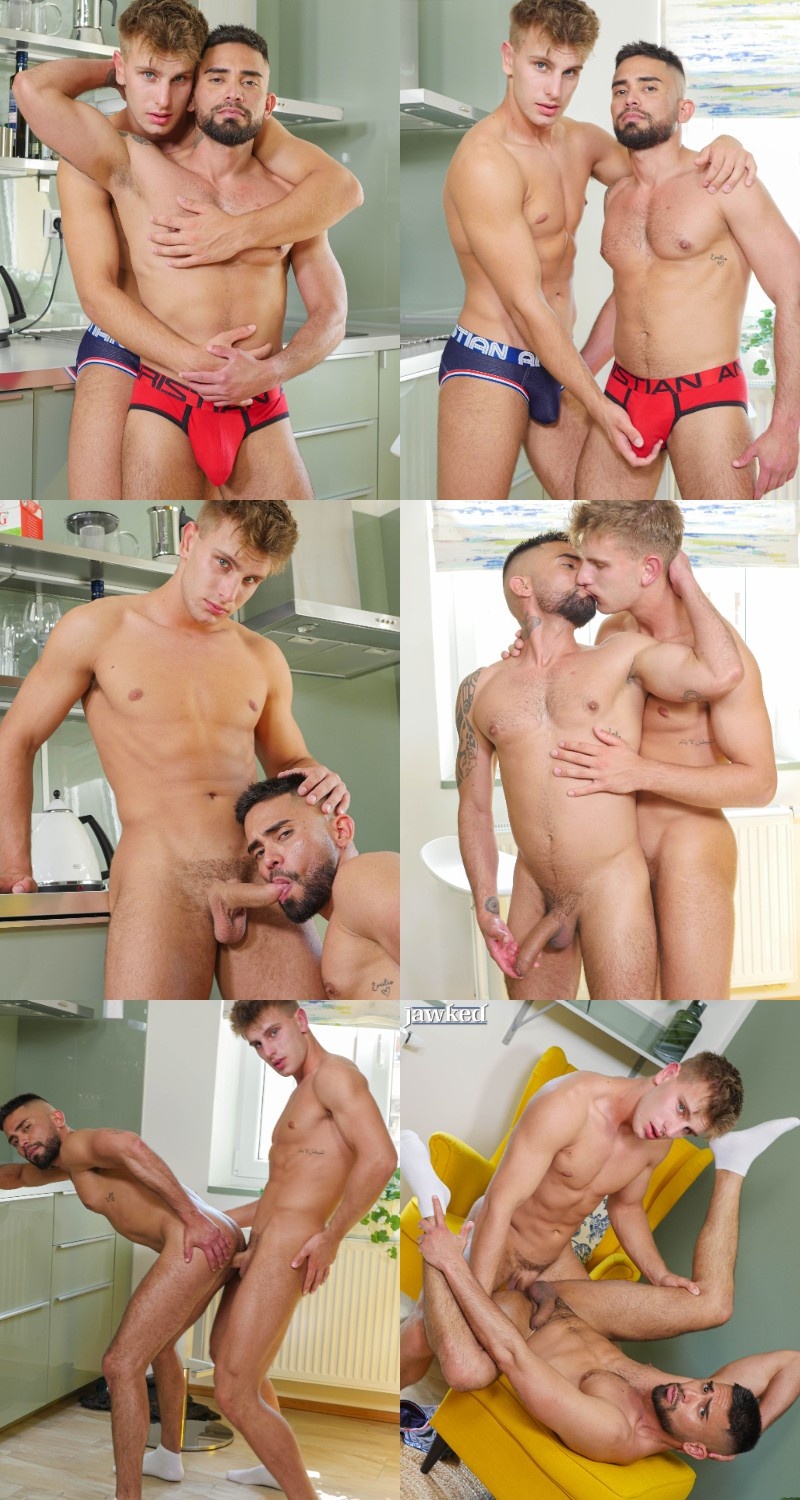 Callum Unloading on Guido's Face Makes Him Cum Buckets! Watch It!
Blond hottie Callum Dean invites Guido Plaza back to his place for a coffee in this new video from Jawked. While Callum prepares the beverages, Guido enjoys checking out his ass. Guido makes his move from behind, sliding his hand around Callum and under his shirt. The blond turns around and the pair kiss. So much for the coffee.
Venezuelan stud Guido Plaza has been making a splash with Jawked members. This is his second hardcore scene. He appeared in his first video called Make a Move with another blond jock named Karl Stevens.
Callum Dean is a sexy Czech jock, just 19 years old, and this is his second time topping in a Jawked video. He fucked Roman Capellini in Boxing with My Bro.
Jawked is a hot site with older jocks pounding younger guys in 142 videos. A lot of these sessions feature guys getting caught spying on their older stepbrothers working out, showering, or even jacking off, and they pay for their nosiness with their sweet fuck holes. The site adds two new videos every week on Tuesday and Friday.
Watch full scene at Jawked
Read our Jawked review