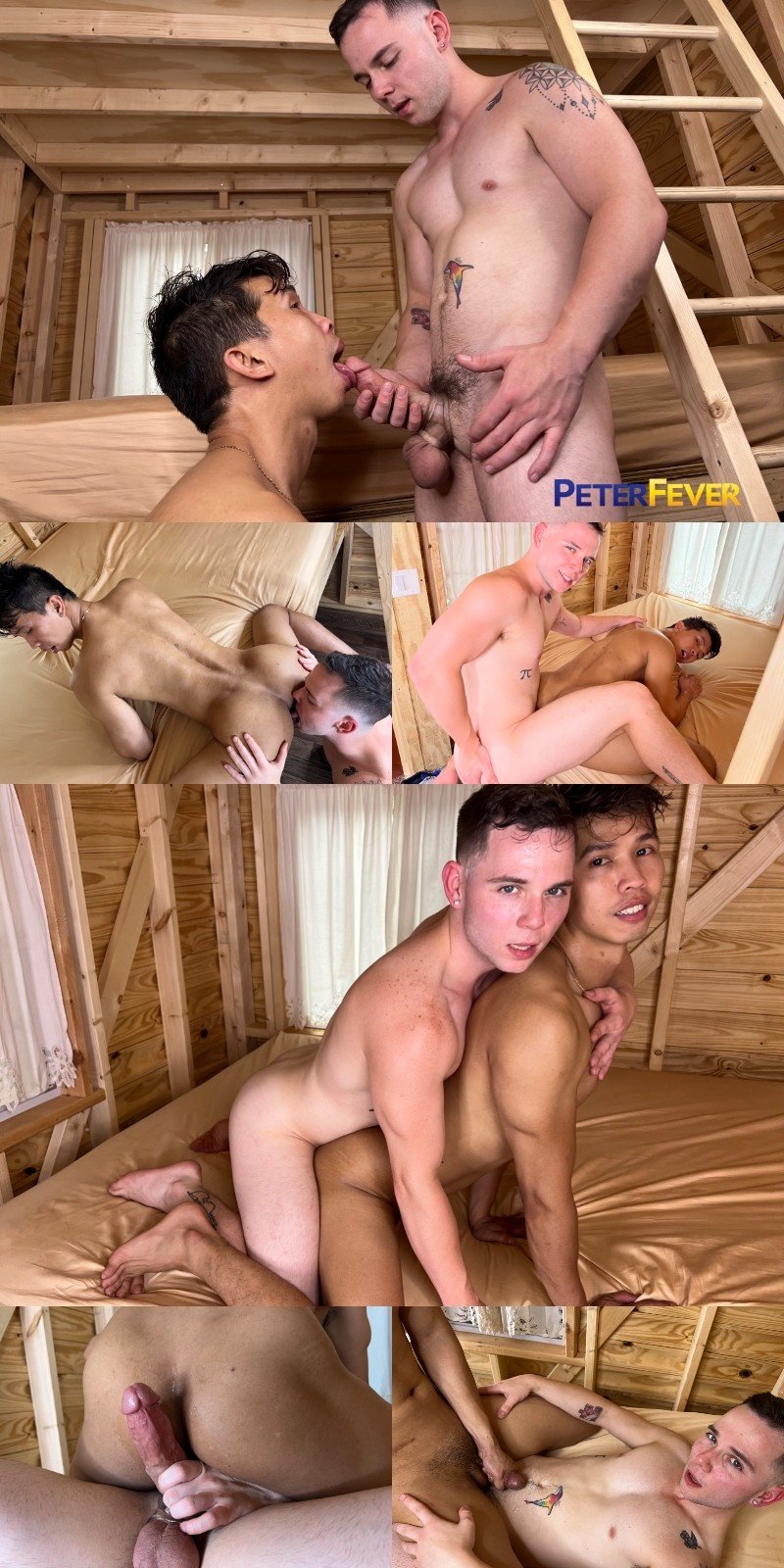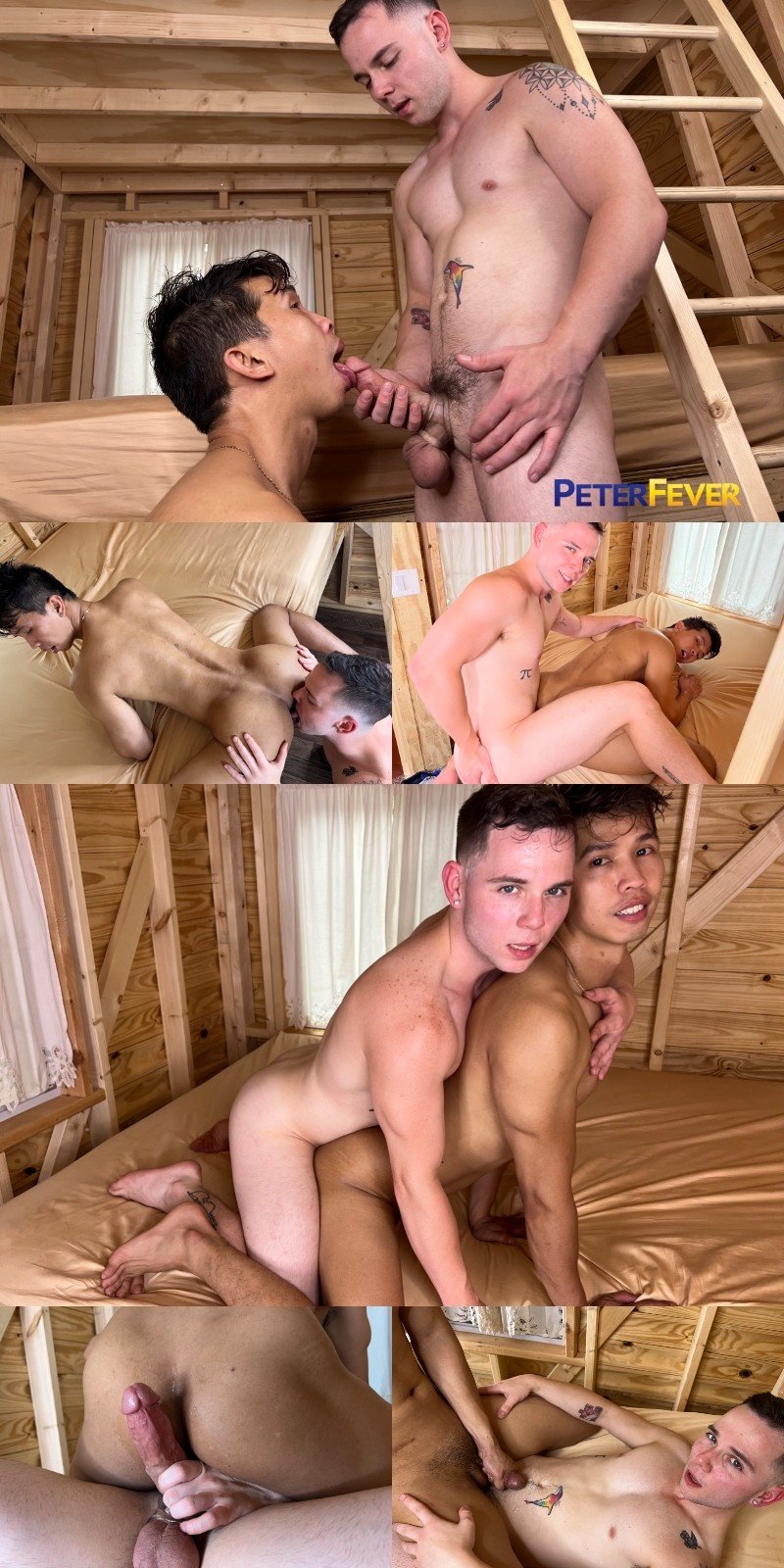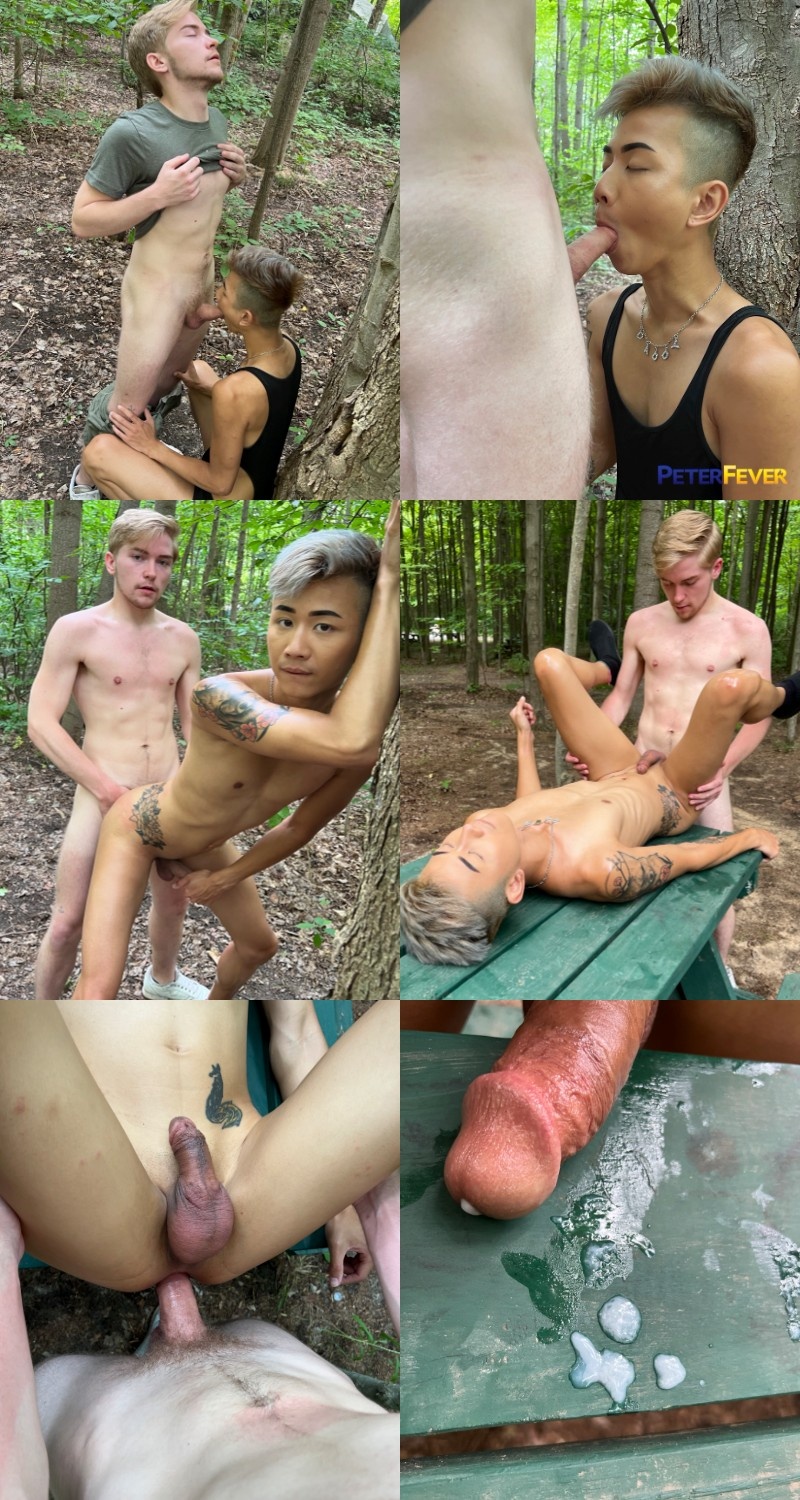 Save 50% & Watch "Camp Naught Pines" & "Camp Crystal Cock"
The Peter Fever gang from Camp Naughty Pines are back for a new series called Camp Crystal Cock. Levy Foxx and Danny Wilcoxx are paired up in the first episode, just as they were in the first series, although this time Wilcoxx is stuffing his big cock into Levy's ass.
In the third episode of Camp Crystal Cock, Asian twink Nolan Knox is nervously walking through the woods, he's heard the haunting stories of past murders at the camp, so he's on edge.
Camp counselor Zacc Andrews suddenly appears and scares Nolan, but the blond hottie kisses him and gives him an assuring hug. Nolan drops to his knees to suck Zacc's cock
Watch full scene at Peter Fever
Read our Peter Fever review