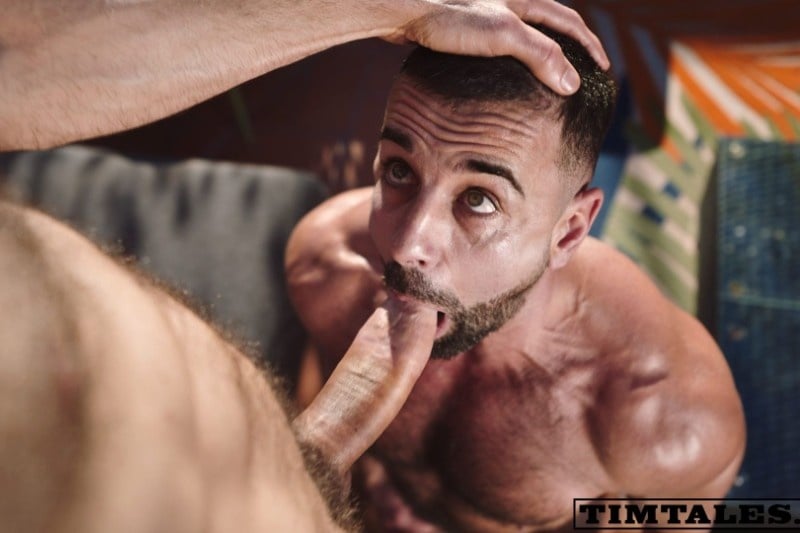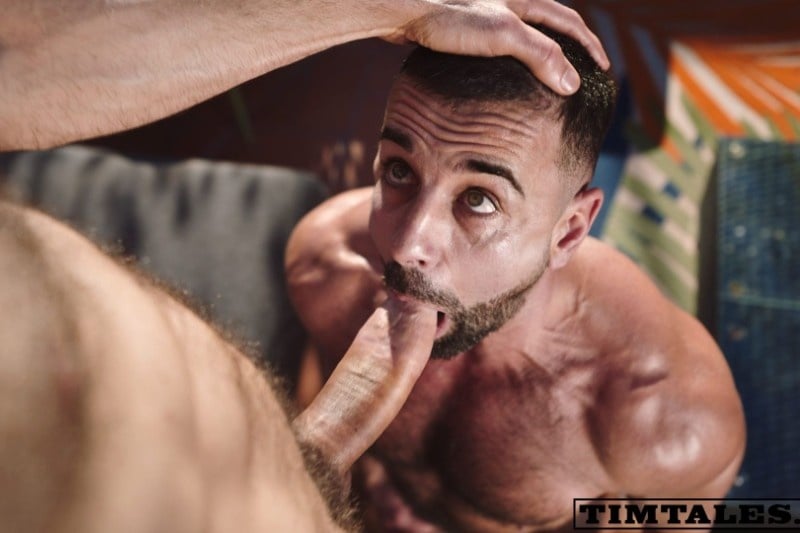 Giuspel is a handsome Italian bottom with a sexy and furry body and an eight-inch cock. He welcomes alpha top fucker Mario Galeno back to Barcelona. Galeno made his way back from Brazil to film a new series of fuck videos for Tim Tales. Can Giuspel handle Galeno's jackhammer fucking style? Come inside and see.

Watch Mario Galeno Drilling Hole in 34 Videos at Tim Tales!
Mario Galeno must not have gotten much sex while he was home in Brazil because he fucked Giuspel harder than he's fucked ever before, and he's topped in 34 videos.
Things are getting easier for Giuspel. He debuted at Tim Tales taking Tim Kruger's massive 10-inch cock, then he followed up by sitting on heavily-inked Axl Black Organic's nine-inch dick. Mario Galeno has an eight-inch dick, but he pounds like he's drilling a hole through cement.
Watch full scene at Tim Tales
Read our Tim Tales review