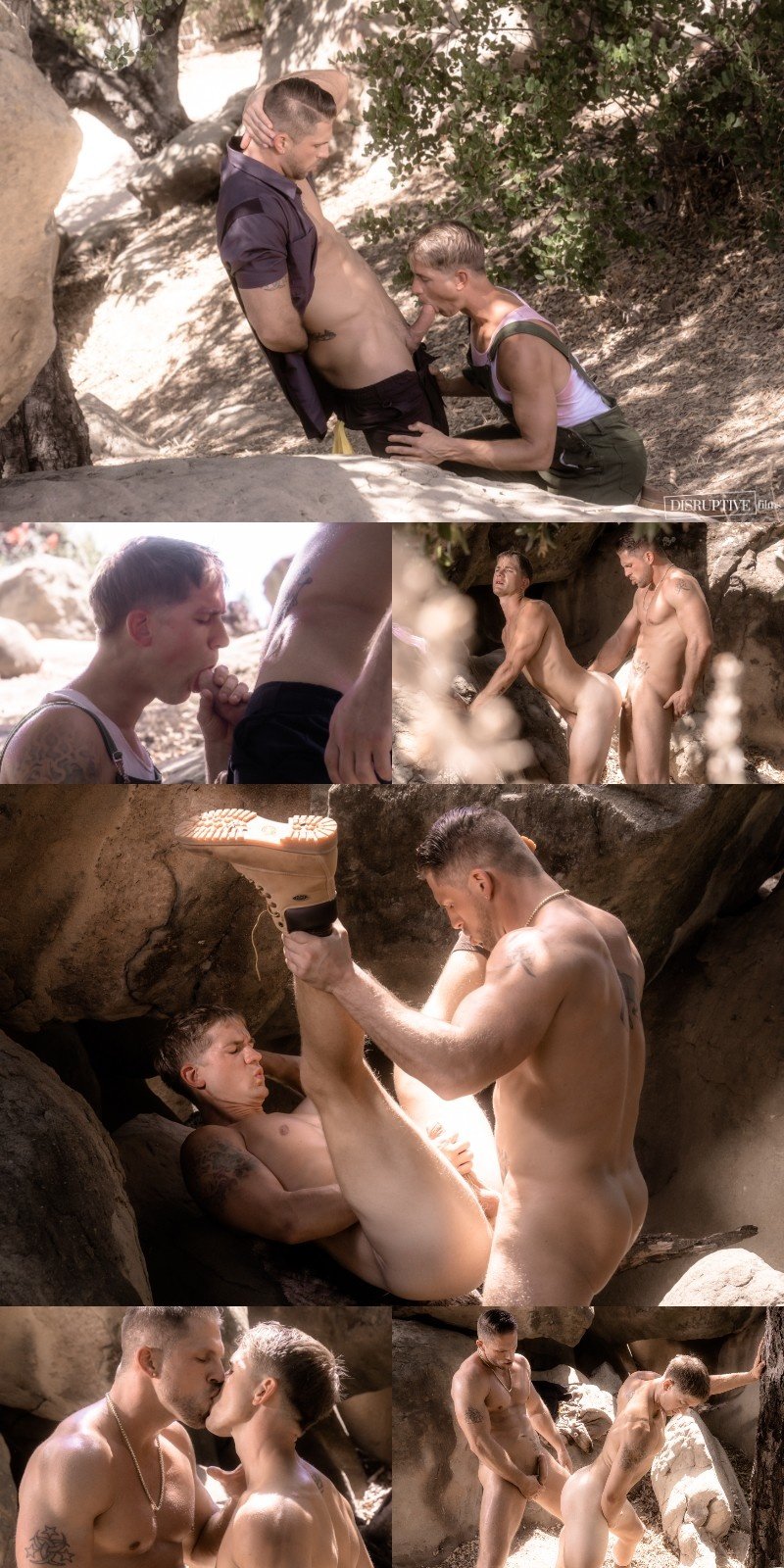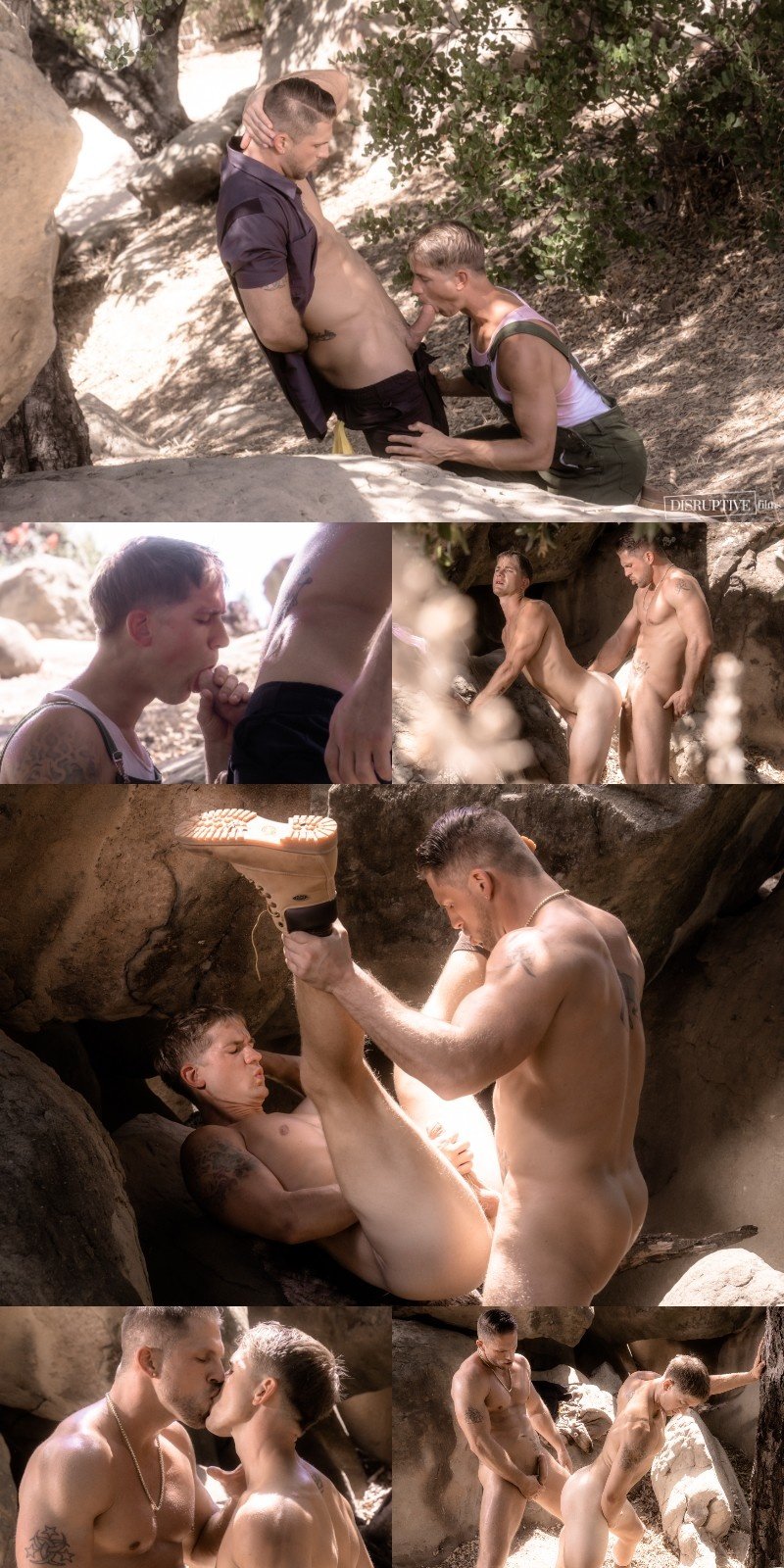 Watch All 3 Episodes of "Briar Basin Ranch" at Disruptive Films
Julius (Dillion Diaz) has just returned from the reading of his father's will. Julius is now the proud owner of the Briar Basin Ranch which doubles as a popular gay bed-and-breakfast. Julius takes his wife to check out their new property.
When the arrive, they meet Richie (Dakota Payne), his father's hospitality assistant. But there was more to their relationship than that. Julius takes a tour of the property where he finds two of the staff (Brandon Anderson, Roman Todd) having sex in a rocky back patch behind the house. You won't believe what Julius sees next.
When Julius confronts Richie with what he saw, the butler chalks it up to dehydration. Julius knows what he saw, but there's no convincing anyone else, and the more he tries, the more they deny it.
And what Julius sees after dinner with Richie has his head spinning more than ever. Is he really seeing a cowboy orgy in the middle of his father's living room?
Watch full scene at Disruptive Films
Read our Disruptive Films review