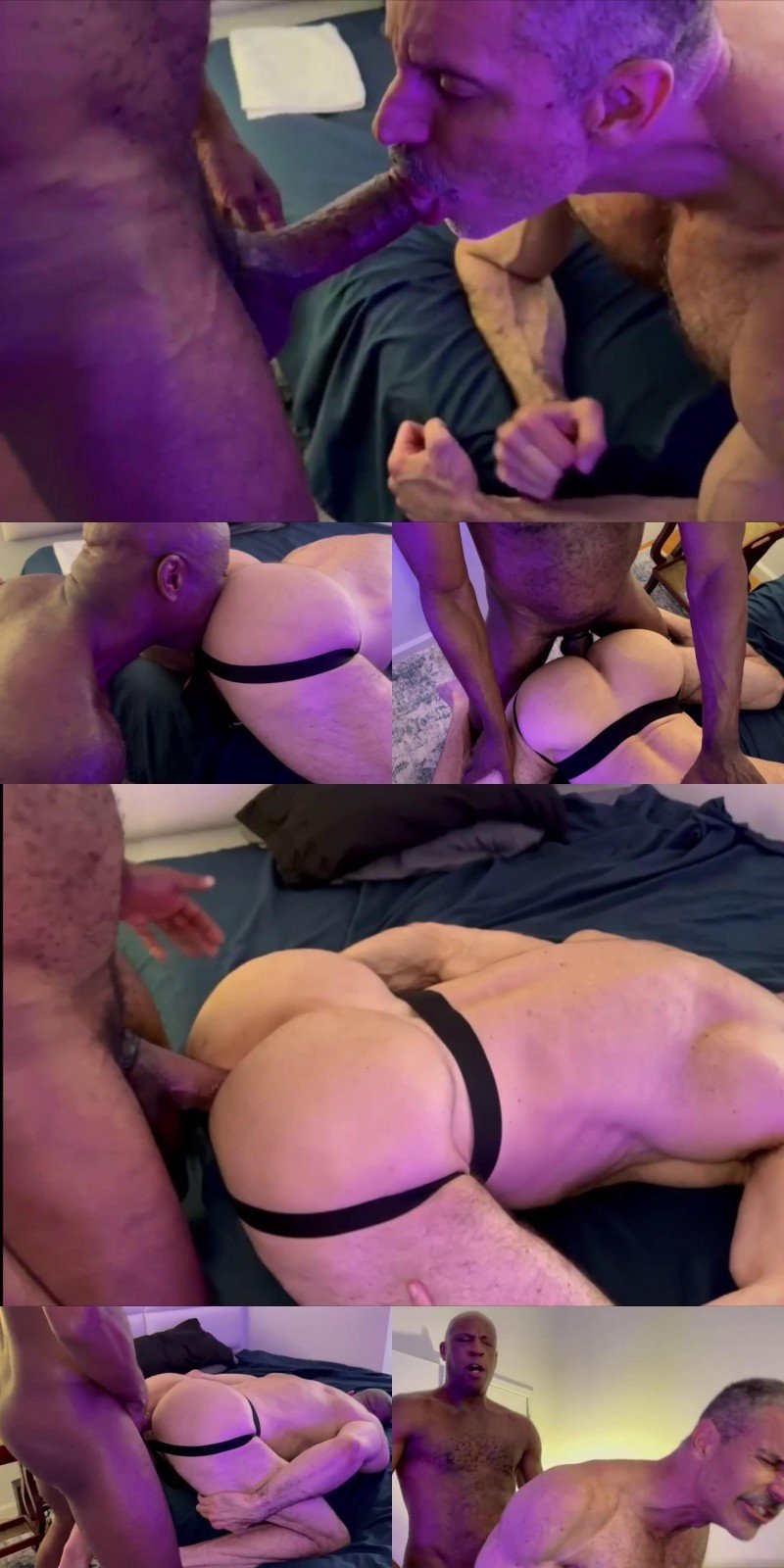 Watch Hairy Daddy Jack Wolf Get His Hole Bred in 8 Videos!
Jack Wolf is a 6'5″, hairy muscle daddy who loves getting fucked by hung Black men. He also likes filming these fuck sessions for his channel over at Black Breeders where he has nine videos.
Tomik is a hung Black top who breeds Jack in this first of his latest two videos. Tomik's a dirty talker and loves telling this hairy daddy how much he's enjoying slamming his greedy hole. Come inside and preview another video.
Duke Cage is another Black top with a 9.5-inch cock. He eats and breeds muscle daddy Jack's hot ass. He's a solid ass pumper with stamina and he's an even more enthusiastic dirty talker than Tomik. You'll love watching Duke fillings Jack's hole.
Hairy daddy Jack Wolf also has a channel over at Raw Fuck Club where he's posted 80 of his home videos where he both tops and bottoms.
Watch full scene at Black Breeders
Read our Black Breeders review