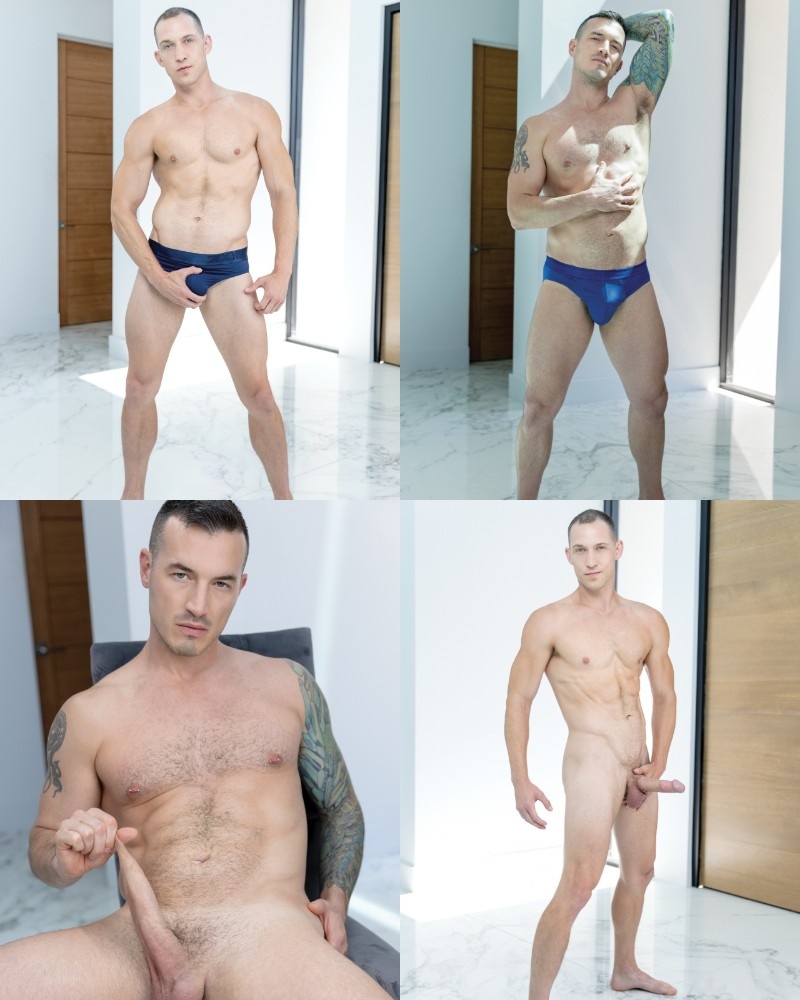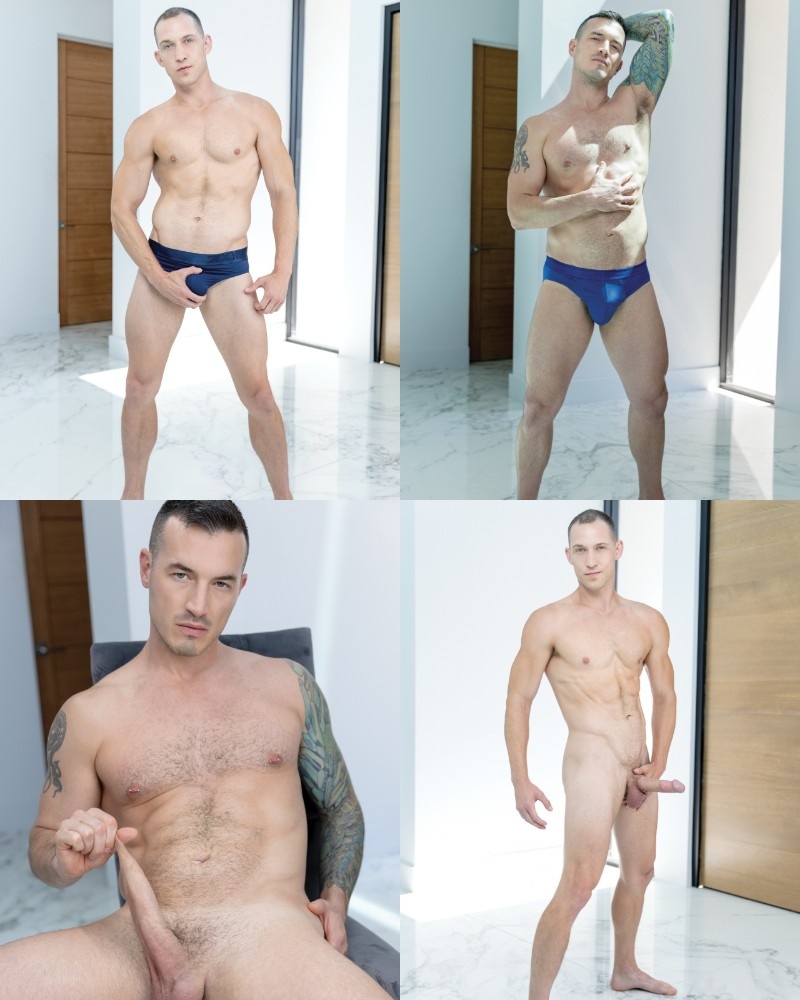 Watch Derek Unload His Full Balls On Ethan's Face. He's Coated!
Give And Take is a brand new video from Falcon Studios and the first scene with Michael Boston and Beau Butler was released a week ago. This one with Derek Kage and Ethan Sinns just popped up a couple of days ago.
Whether Ethan Sinns is topping or bottoming, he's high energy. He thrusts his ass back on Derek Kage's huge cock in a doggy style, then he pounds Derek face down on the sofa. Ethan gets this big hunk begging for it harder and deeper.
Ethan Sinns first appeared for Falcon Studios Group in a Hot House release called Skin Tight and he fucks Sean Austin in a sexy bathroom scene. Sinns is a hottie and let's hope that Falcon Studios will be bringing him back for more. This is Derek Kage's first Falcon scene.
Give and Take features Michael Boston, Taylor Reign, Beau Butler, Ethan Sinns, Derek Kage, and Tony Genius.
Watch full scene at Falcon Studios
Read our Falcon Studios review