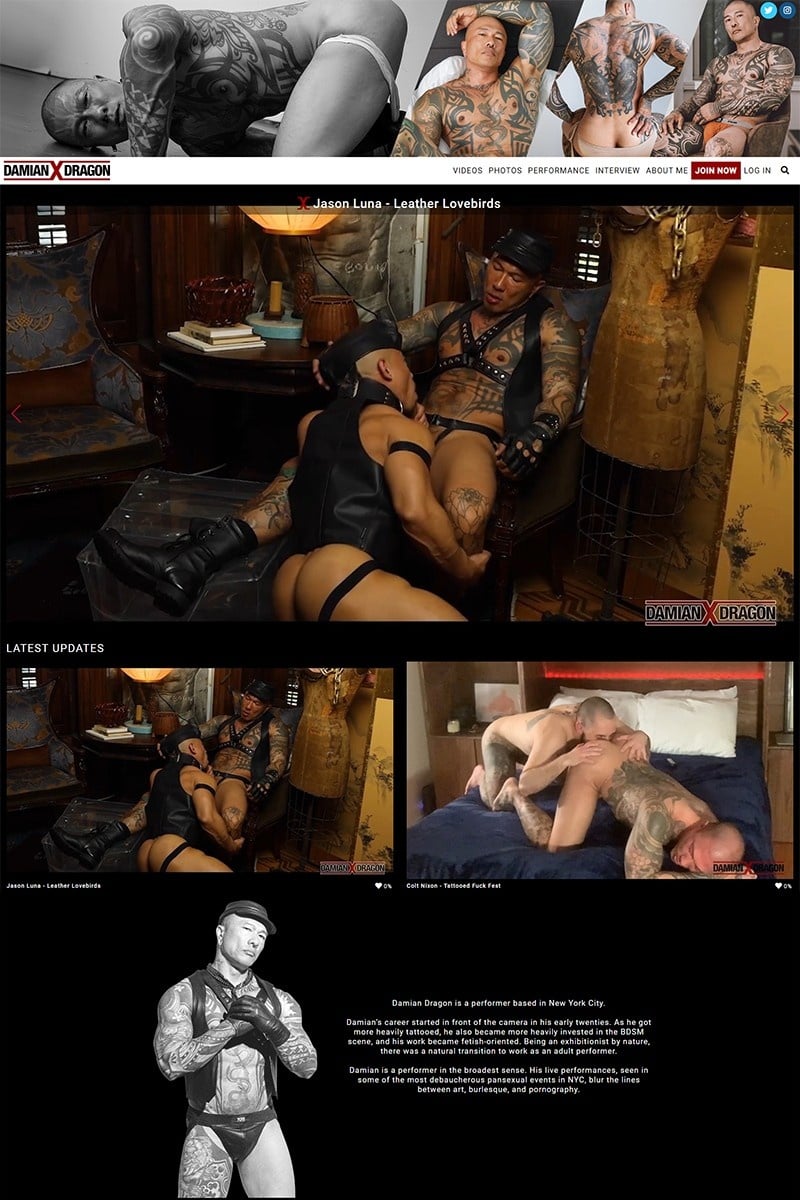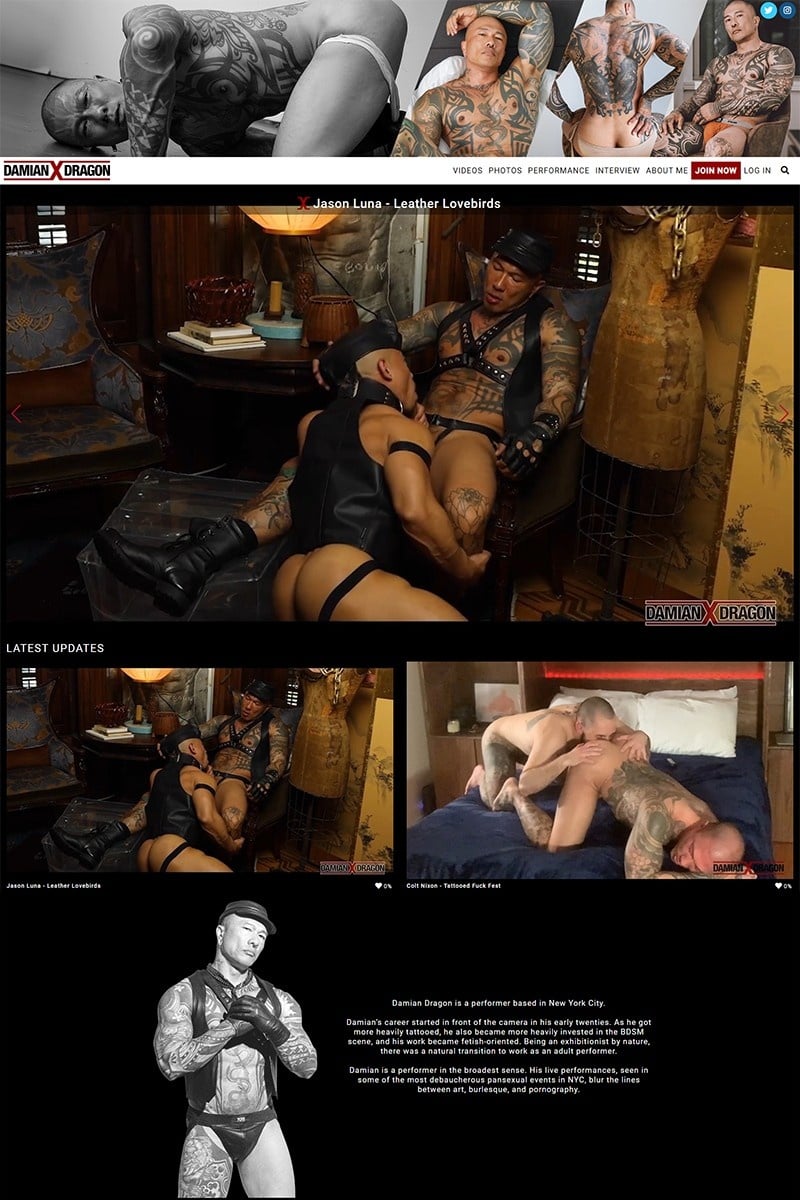 Check Out the Kinky New Site DamianXDragon!
Asian leather daddy Damian Dragon has been a long-time fan favorite at Peter Fever. This week he brings his diverse talents and artistic drive to his brand new site called DamianXDragon where he'll be exploring all kinds of sex from vanilla and passionate to BDSM and hardcore kink. Come inside for a peek at his newest video.
Damian has worked tirelessly in breaking stereotypes around Asian men and championing them in gay porn: "I've discovered that other men like me have not always been so comfortable in their skin. I never grew up with any strong, confident gay Asian men as role models. It took me decades to find my own independence and sexual freedom."
Damian X Dragon launched with 52 videos featuring interracial sex, bareback, and lots of kink. He plans to keep his fans turned on with regular updates like this one.
Watch full scene at DamianXDragon
Read our DamianXDragon review