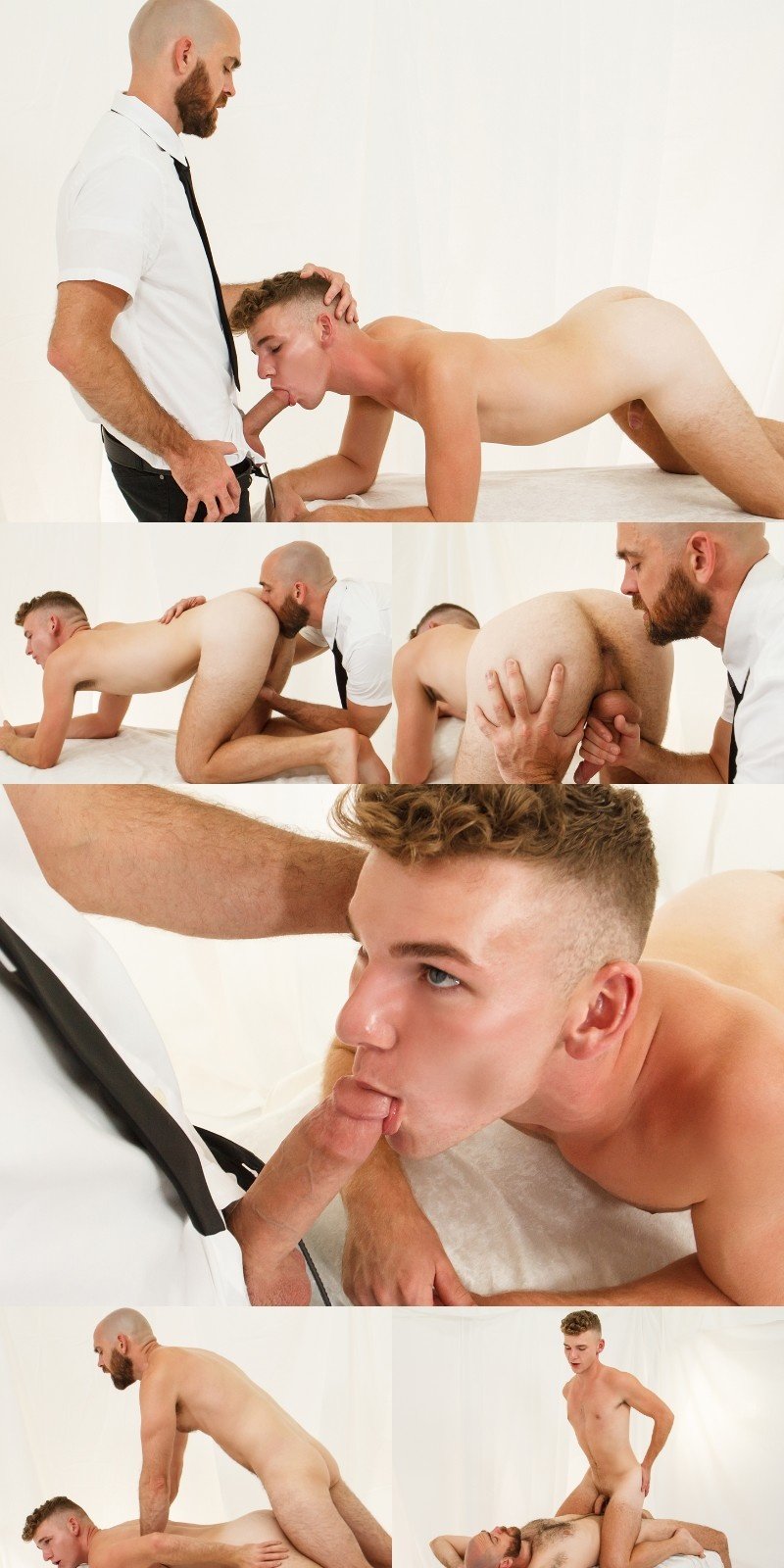 Gay Demon Readers Save $10 Off Missionary Boys!
I haven't visited Missionary Boys for a little while, and holy shit, have they gotten some sexy new Mormon men over there. Bishop Adams has heard from one of the other men that Elder Day has been having lustful thoughts and some discipline is in order.
Adams strips the boy down to his underwear, ties his hands behind his back and blindfolds him, then he takes Elder Day over his knee and spanks him. He spits in the lad's smooth butt hole and fingers it. Wait! How is this supposed to cure impure thoughts exactly?
In I've Heard Good Things at Missionary Boys, President Zick meets with Elder Waters to give the boy his holy anointing. This is Zaddy Zick's fourth video with the site while Timber Adams has just got started.
Missionary Boys has producing hot movies since 2007 and giving us a peek into the sordid brotherhood of Mormons and their kinky practices and rites of passage. They now have 662 videos for you to watch and they add a new one every week.
Watch full scene at Missionary Boys
Read our Missionary Boys review