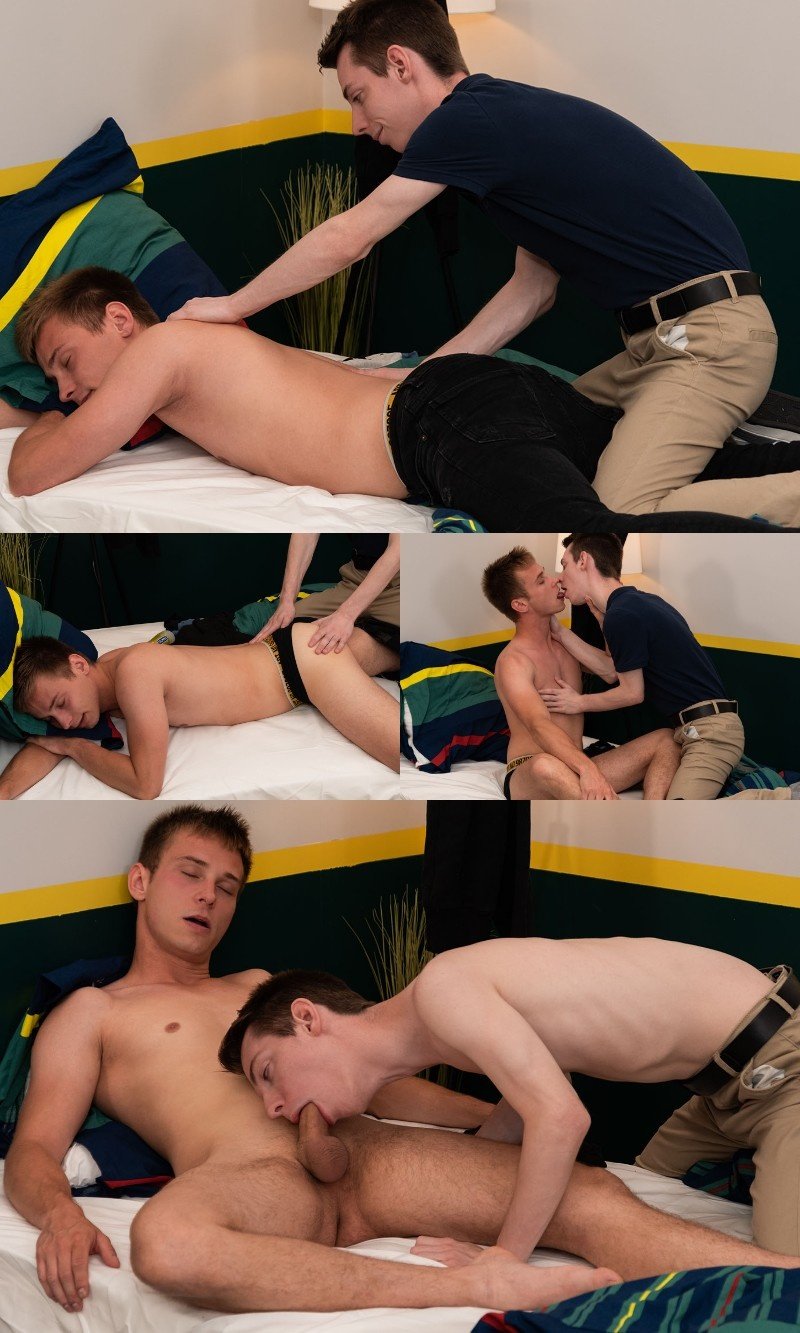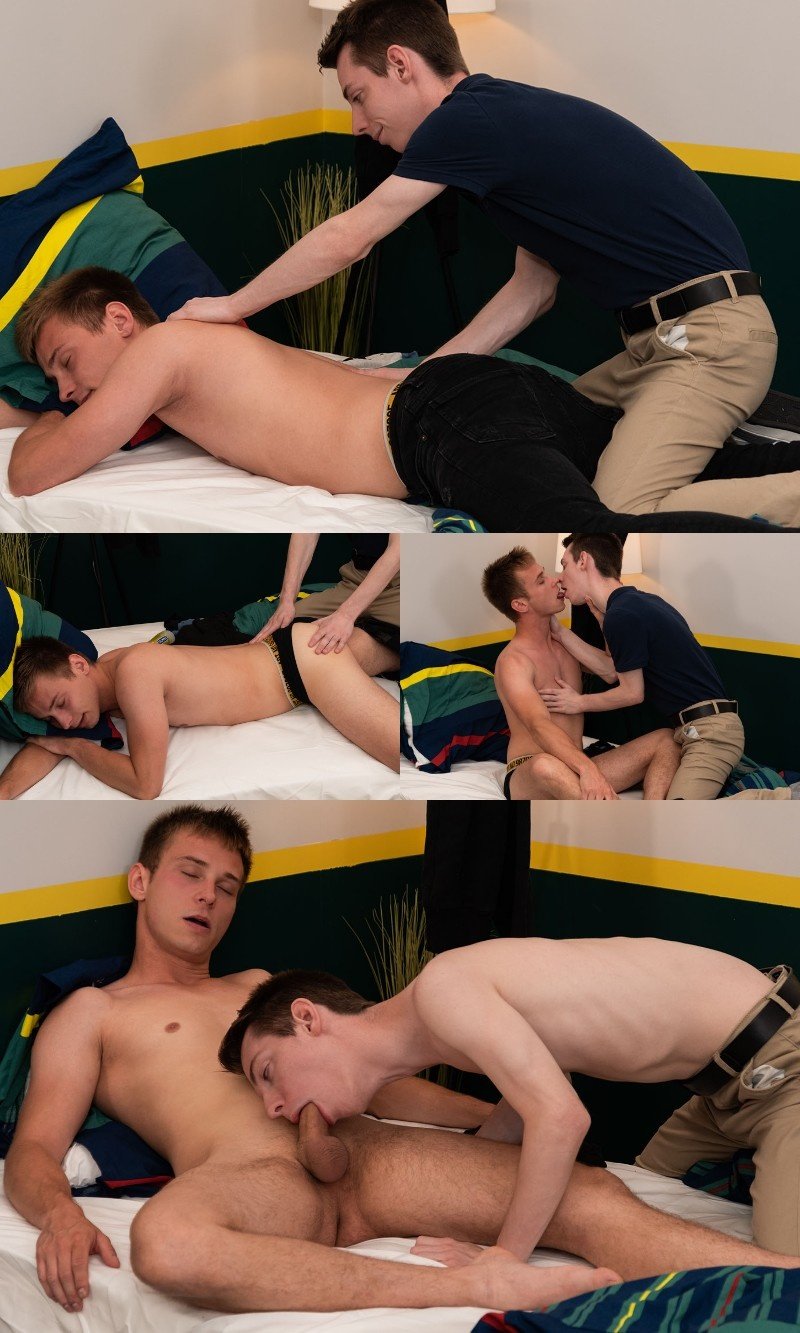 Save Up to 65% at French Twinks & Watch 380+ Horny Videos!
Enzo Lemercier loved fucking Yoann Coste so much the first time that he requested French Twinks pair him up with the sexy 18-year-old one more time. So here they are in episode 10 of Crush, the ongoing twink soap opera that's been playing out at the site.
Enzo's student grant was suspended and he's having a hard time paying his rent. When he spots the new waiter (Yoann) at the Happy Twinks diner, he sees and opportunity to mix business with pleasure.
When Yoann comes to look at Enzo's apartment, he discovers there's no bedroom. "It's a studio," Enzo says. Yoann isn't sure he wants to share a bed with a complete stranger on a long-term basis, but he finds the blond sexy, so perhaps hopping in his bed for an hour or two wouldn't hurt.
French Twinks brings together the hottest twinks and young studs from across France is salacious and titillating suck and fuck sessions. They love mixing stories and sex, and they're always bringing in hot new twinks to keep us turned on. The site has 380+ videos and releases a new one every other week.
Watch full scene at French Twinks
Read our French Twinks review