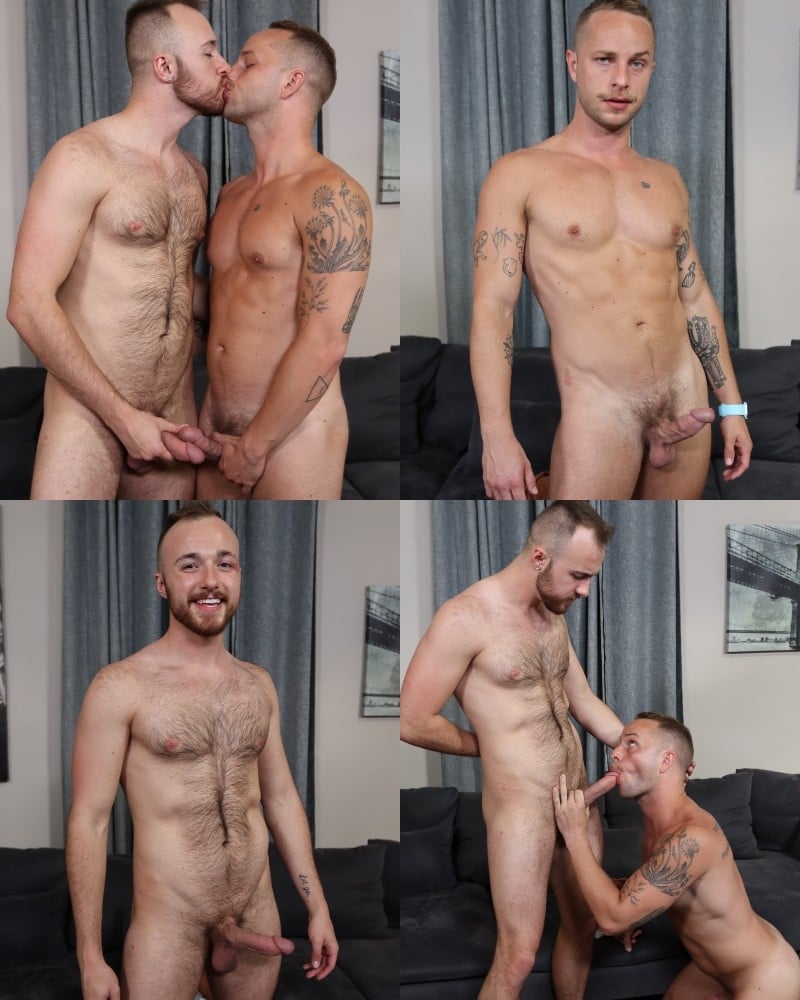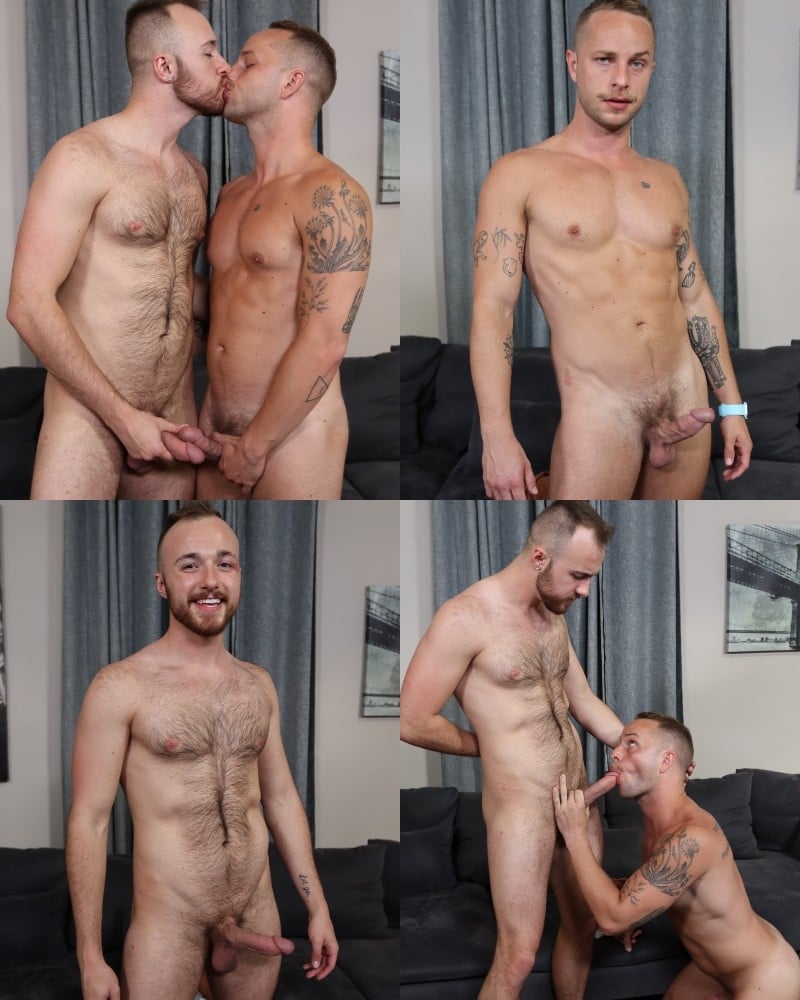 Watch College Buddies Take Their Friendship Up a Couple of Notches!
Cody and Bryce met in college and have been friends ever since. They even messed around, but they say it only happened once. Cody is the furry one with the bigger cock and he's bisexual; Bryce identifies as straight, but he's open to trying new things. Cody and Bryce thought it'd be fun to make a porno and bang a chick together.
As always happens at Bait Buddies, there's no girl, there never was going to be a girl, it's just a ploy to get a couple of guys on the casting couch.
The producer offers them double the money if they'll fuck each other. They've jacked off together, and maybe done a bit more, so flip-fucking wasn't a terrible stretch. In fact, the way they look at each other, they've thought about doing this before.
Watch full scene at Bait Buddies
Read our Bait Buddies review
Featured Posts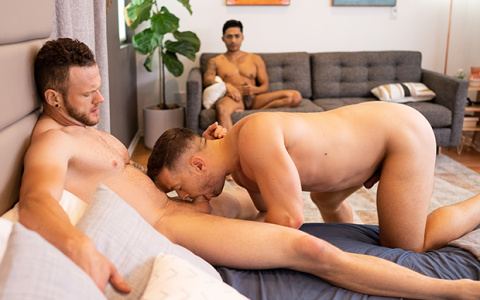 Hung Stud Plows Lovers Then They All Cum Twice!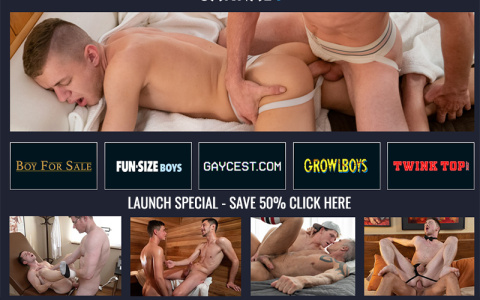 New Gay Porn Site – Carnal Plus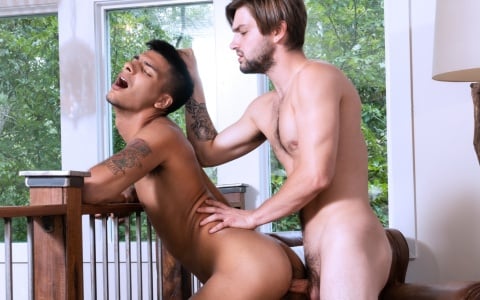 Johnny Rapid & MEN Get a Divorce