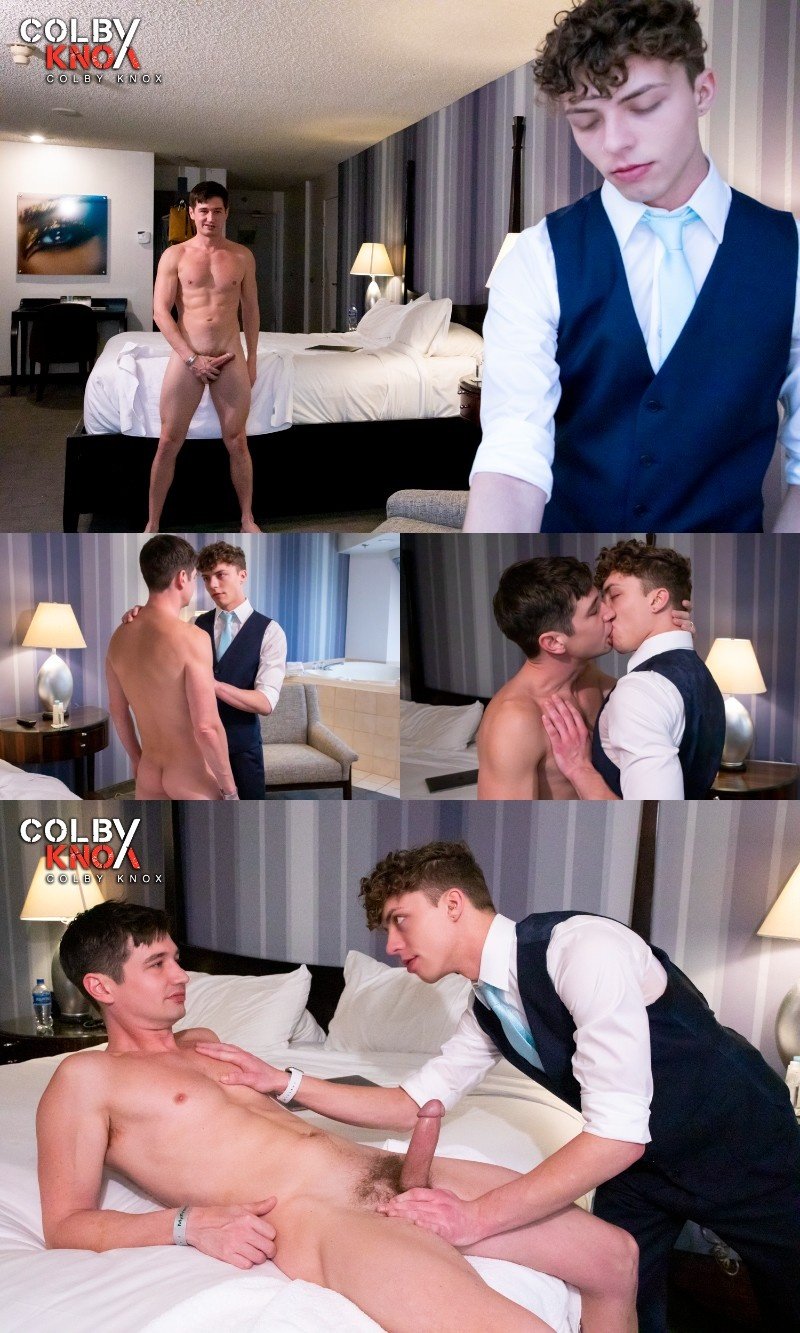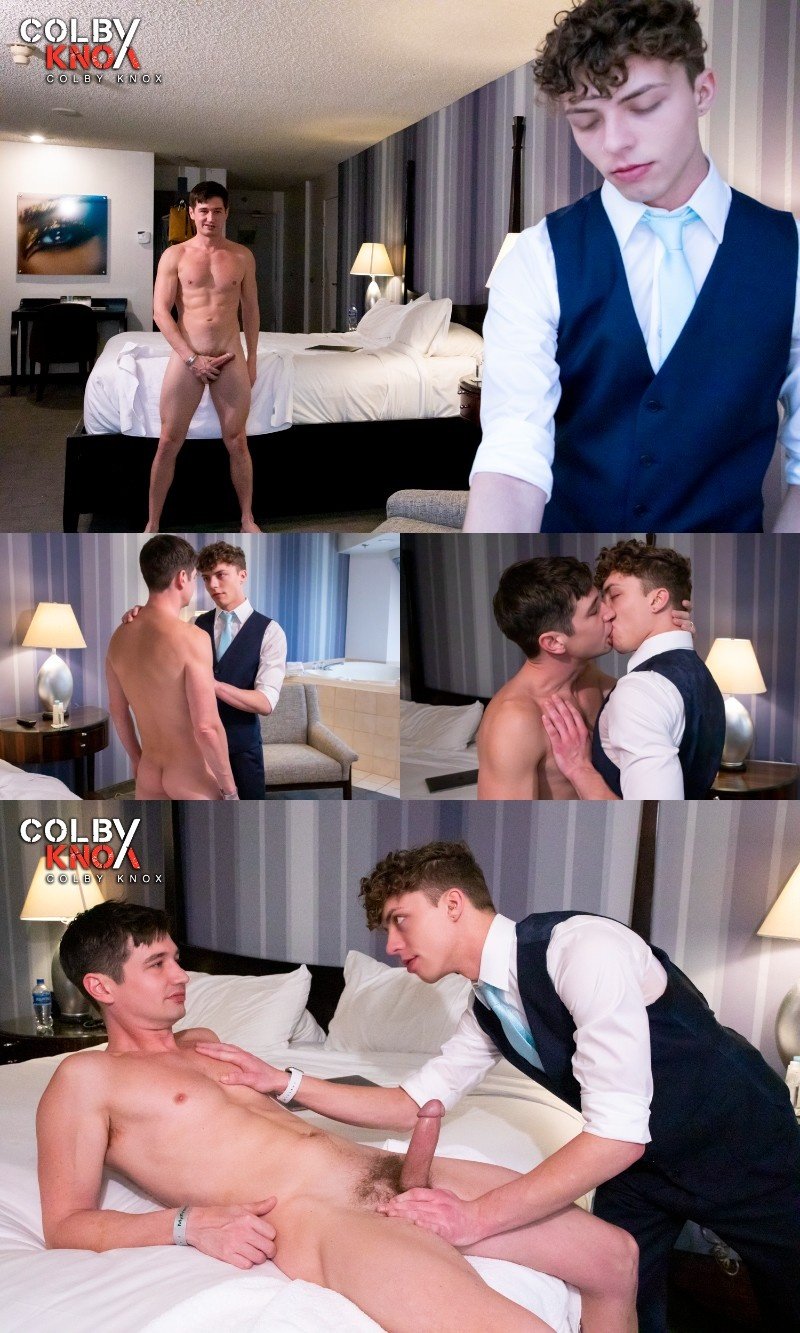 Watch Colby Giving the Cute Bell Hop His Big Tip!
Colby Chambers and Mickey Knox recently the GayVN Awards in Las Vegas and no doubt the trip inspired this video called The Bellboy Buttfuck that's playing now at Colby Knox. Colby is jacking off when room attendant Jack Valor knocks on the door. Colby answers the door wrapped in a towel and the bellhop enters with a stack of towels the guest ordered. Come inside and see what happens next …
"Have you had any luck in Vegas yet?" the bellhop asks as he places the towel beside the in-room Jacuzzi. Colby sits on the bed and opens his towel saying, "I was hoping to get lucky this morning." When the bellhop turns around, he's confronted with Colby's huge hard-on. "Are you into it?" Colby asks. "I'm definitely into it," Jack answers.
Jack Valor is a regular on Colby Knox and he's appeared in several videos. He often appears in the live cam fourway shows that Colby Chambers and Mickey Knox host. He recently welcomed hung jock Jordan Starr to the site in a hot fuck video.
Watch full scene at Colby Knox
Read our Colby Knox review