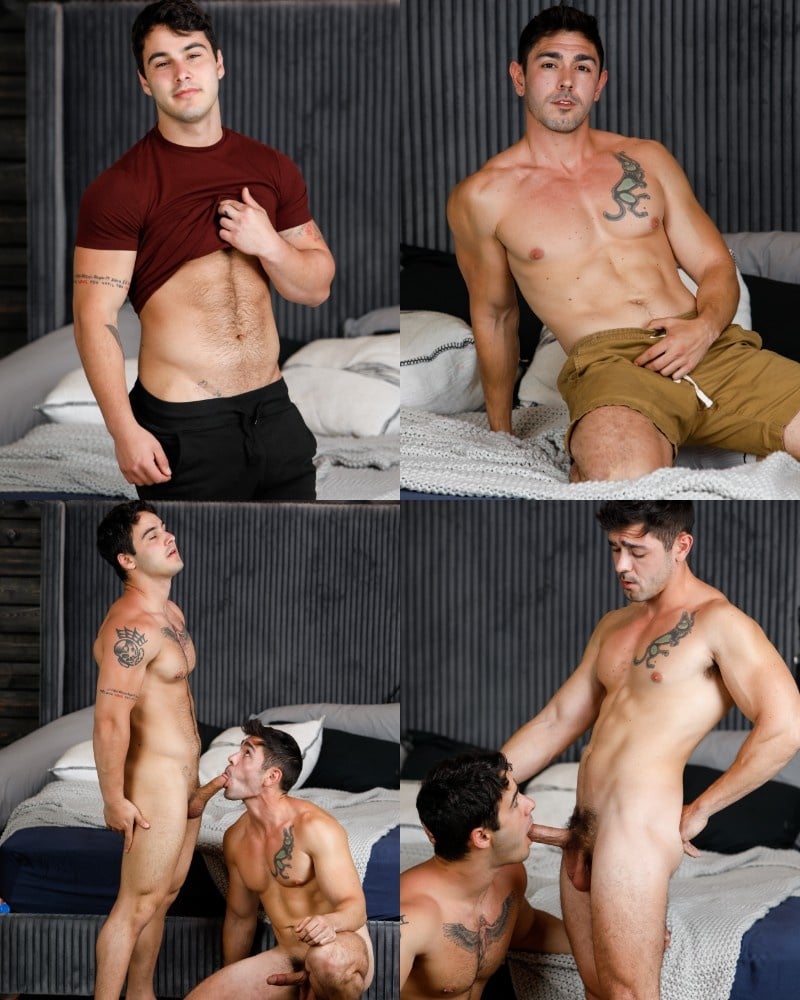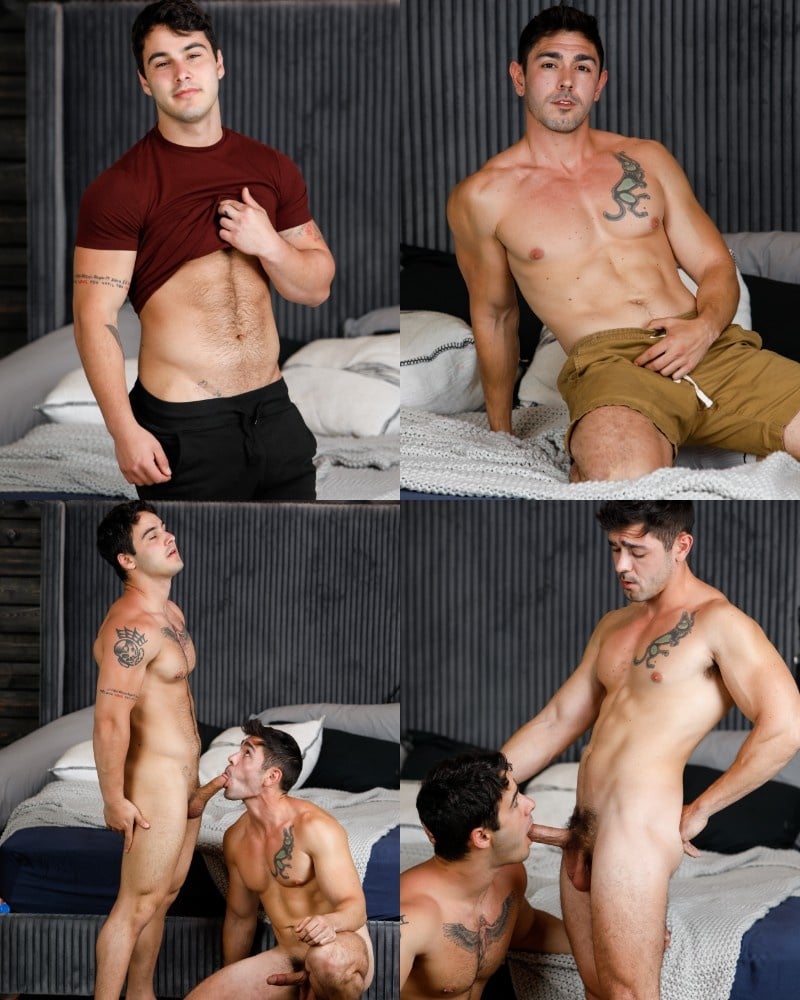 Watch Over 200 Forbidden Family Sex Videos!
Nico Coopa fires up Strokr, his favorite gay hook-up app, and finds his stepbrother, Danny Parker, right beside him in the photo grid. He's been wanting to get into Danny 's pants, so sends him a message.
"Will you fuck off? I'm trying to get laid and I'm not fucking my stepbrother," Danny fires back. But Nico is persistent and shows up in Danny's bedroom. It's not long before Nico has talked his way between his stepbrother's legs and he's chowing down on the stud's cock.
Ripped Hottie Danny Parker has appeared in three scenes at Next Door Studios, but this is his first time at Next Door Taboo. It's also Nico Coopa's first time on the gay family sex porn site, but he's appeared in ten scenes on Next Door Studios.
Next Door Taboo brings together horny stepbrothers in forbidden sex sessions. Sometimes Dad joins in the fun. The site has over 200 videos and adds two new scenes a month along with several updates with bonus content.
Watch full scene at Next Door Taboo
Read our Next Door Taboo review