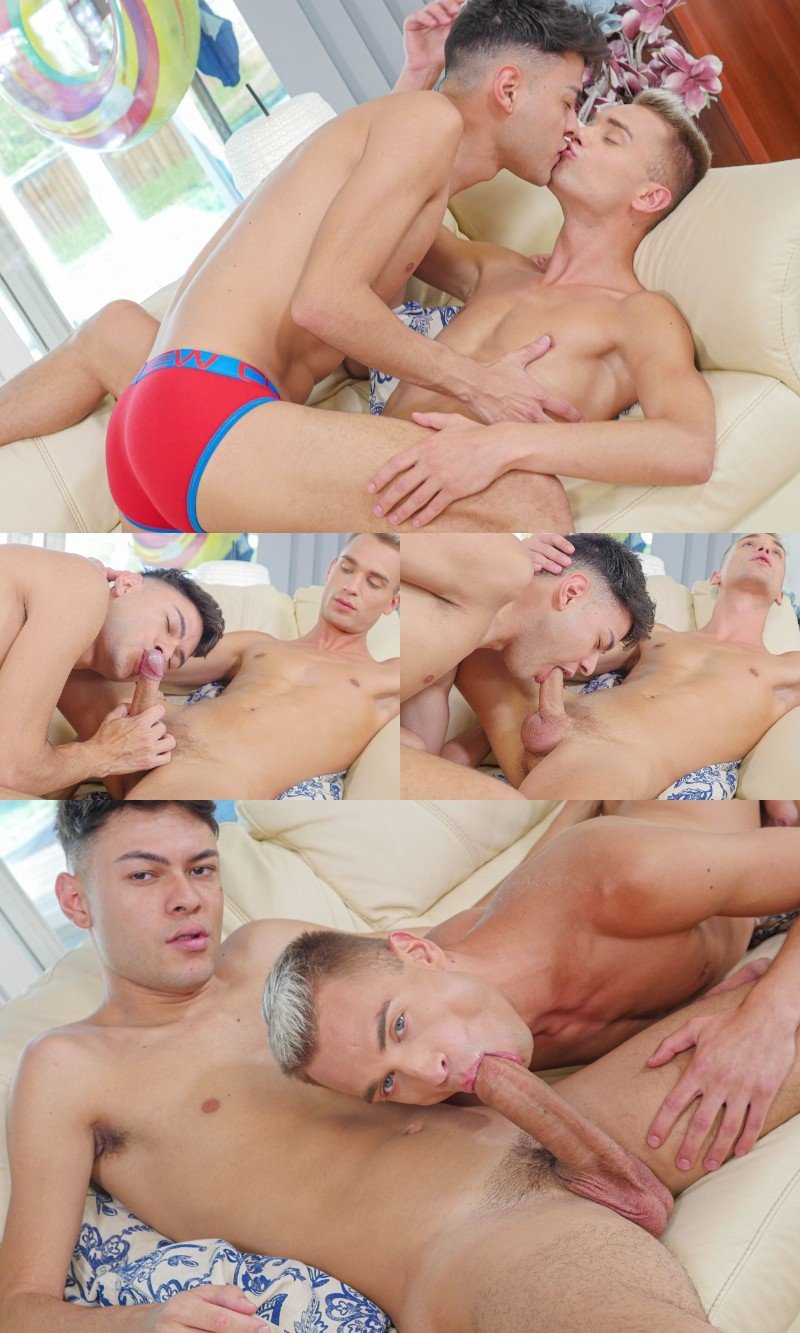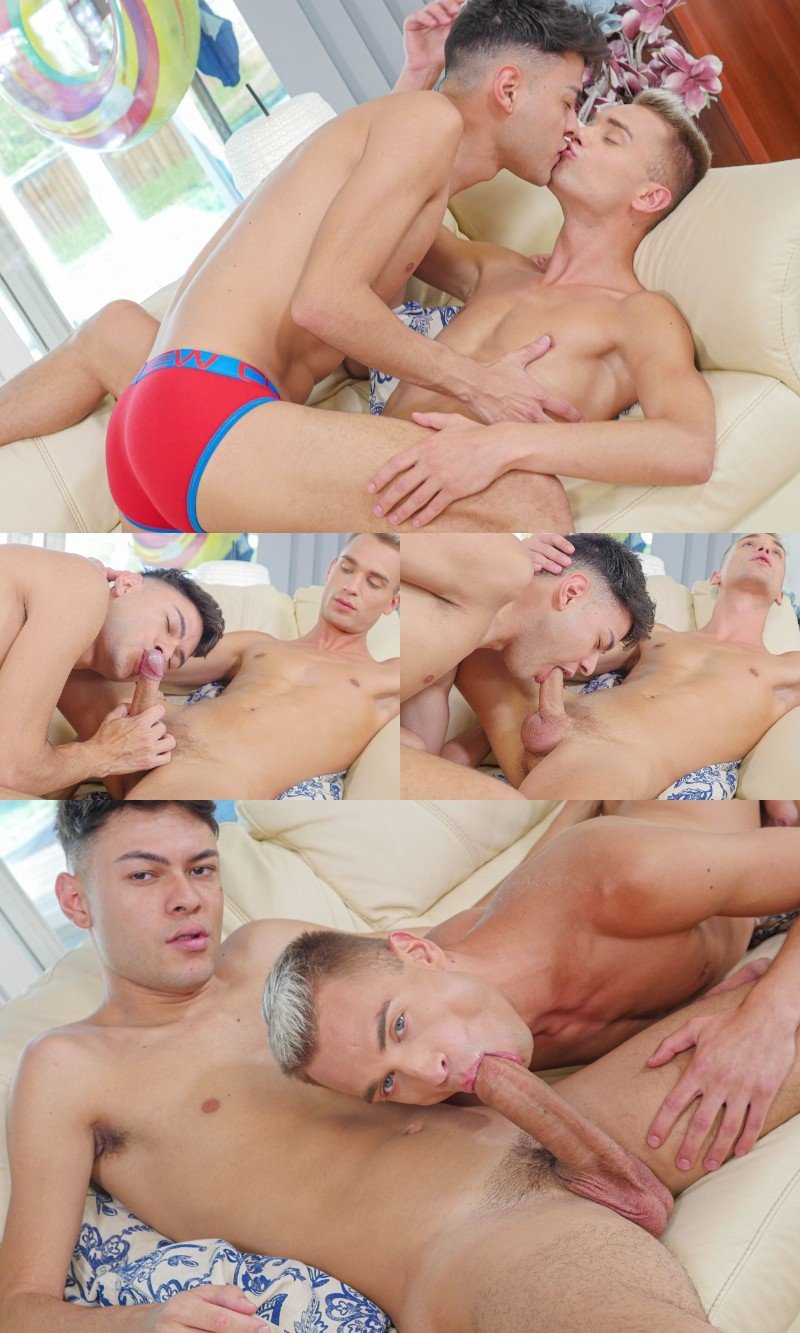 Watch Hanry Stretch Nico's Tight Pucker with His Massive Cock!
Adventurous Boys sees Hanry Onlyjapa and Nico Vegas pulling out their cocks on a secluded trail in the woods. Nico squats and sucks Hanry's big cock, and it only gets bigger in his mouth.
The sound of a twig breaking beneath someone's boot signals that they might soon have unwanted company. Perhaps a stranger looking to play in the woods. But the boys aren't interested in a threesome, so they head home so Hanry can fuck his blond lover in private.
Adventurous Boys is Hanry Onlyjapa's first video with Boyfun, but he's just had another one released on the site. Hanry is 23 years old and comes from Brazil and he's packing a super thick nine-inch uncut dick.
Nico Vegas is a Slovak boy, also 23 years of age. He started filming with Boyfun just shortly before Hanry, but he's appeared in three videos, and gotten fucked in all of them.
Boyfun has over 4,800 videos and updates several times a week. They feature the hottest twinks and jocks from around the world, but most are European. If you like uncut dick, there's lots of it here.
Watch full scene at Boyfun
Read our Boyfun review