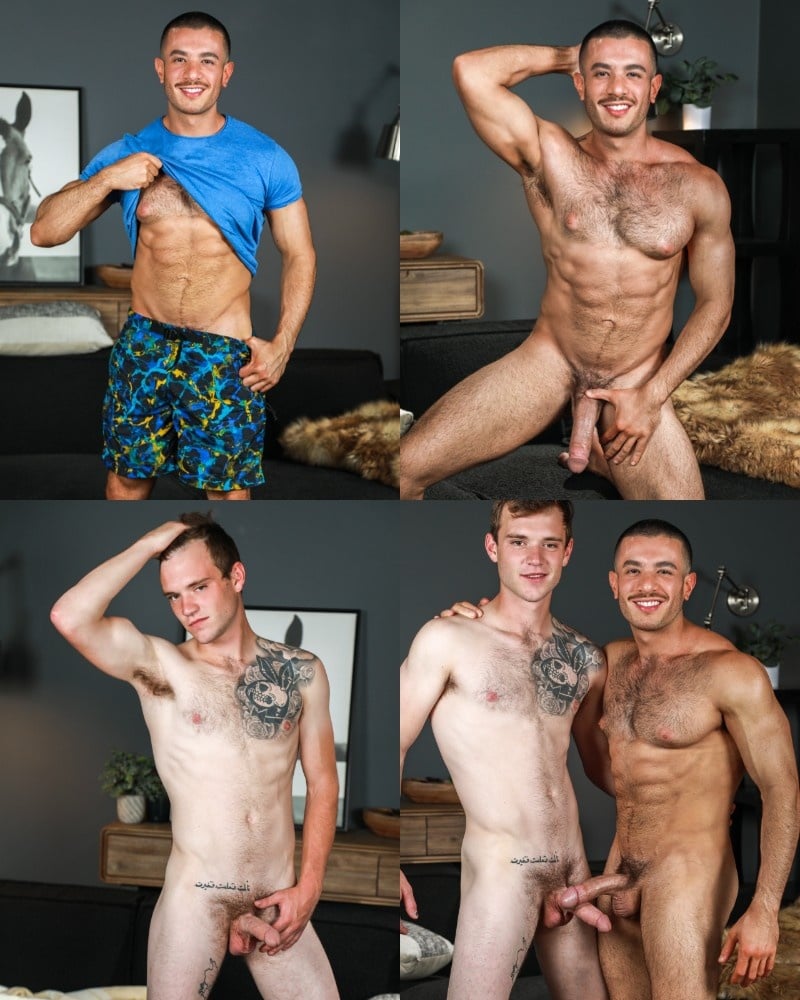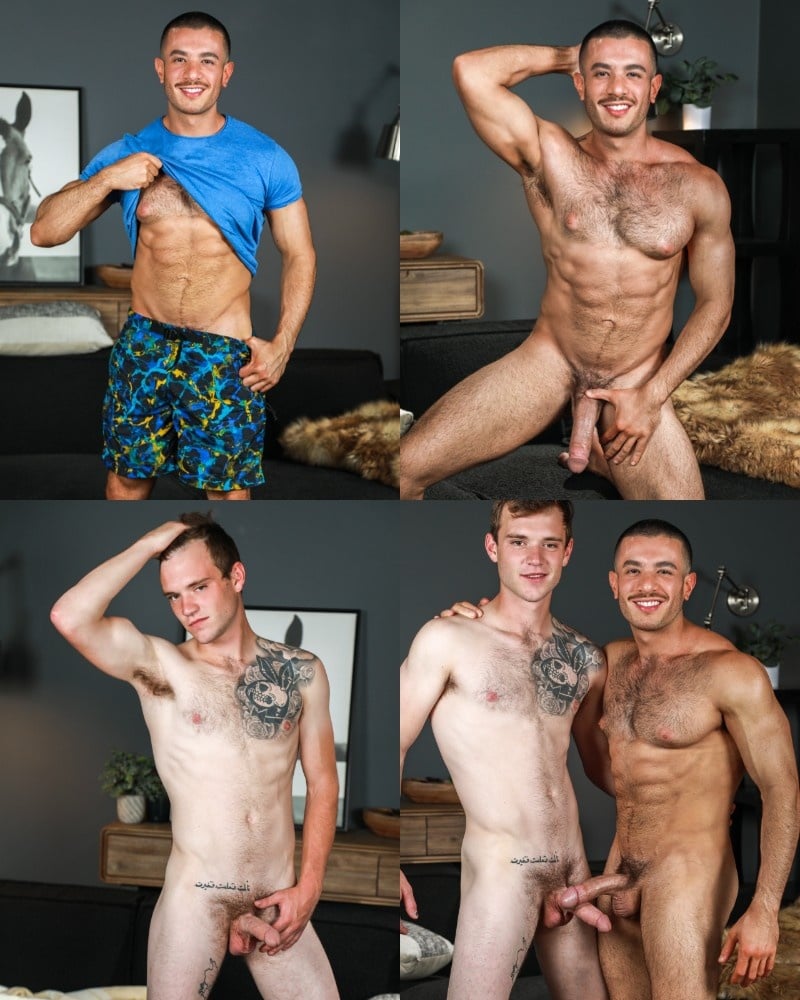 Watch Scott Pump His Load in Diego's Ass!
Since 2019, Manny has been filming with Sean Cody. All that changed last week when he appeared in his first video outside of the jock sex site. Manny debuted as Diego Daniels in Like a Dream with Scott Finn at Next Door Studios.
Scott Finn has just had a wet dream about his roommate, Diego Daniels, while napping on the couch. Diego walks in to see a big load of spunk leaking through Finn's shorts.
Diego keeps pushing and Scott eventually says the dream was about him. "What makes you think I haven't been dreaming about you?" Diego says. He pulls out his roommate's cock and goes down on him. The roommates spend the afternoon fucking each other silly. But wait, was it just a dream?
Diego Daniels has filmed 53 videos with Sean Cody under the name Manny. This is his first scene with Next Door Studios. Scott Finn has been filming with Next Door for quite a while and he has appeared in 97 videos across a number of sites that can all be viewed under Next Door Studios, along with over 5,100 other videos.
Watch full scene at Next Door Studios
Read our Next Door Studios review