Scene pictures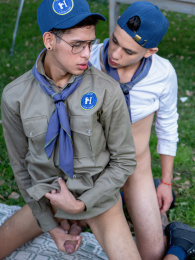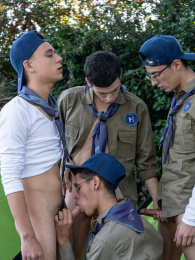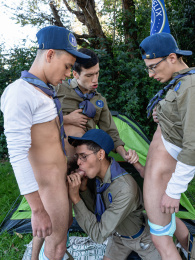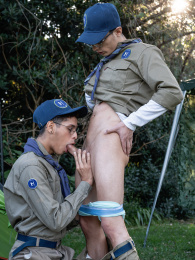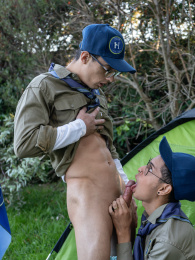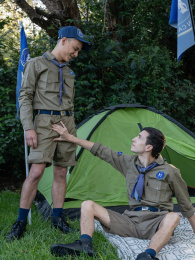 Pride Special – Save 43% & Get a Whole Month of Helix Studios!
A month ago, when Boy Sluts of America was released, I predicted a non-stop parade of gay porn with scouts fucking in their uniforms. Two weeks ago, Helix Studios jumped into the Boy Scouts crazy with their new series called Helix Latin Camp. It was filmed in Argentina and stars ten sexy boys on a camping trip.
Last week, the second episode called How to Make a Bonfire was released and it's an outdoor group sex with four horny scouts sucking and fucking outside their tents. Come inside and see the first episode called A Sudden Rain.
In the Helix Latin Camp series opener, ten Boy Scouts are setting up their tents and getting their camp site ready for a week of outdoor sun. Two scouts go exploring, but get caught by an unexpected rain. Luckily, they find an awning among the trees and they sit on the bench to wait out the rain.
They might as well pull out their cocks and wank off. But boys will be boys and stroking leads to sucking, and then fucking.
Watch full scene at Helix Studios
Read our Helix Studios review
Featured Posts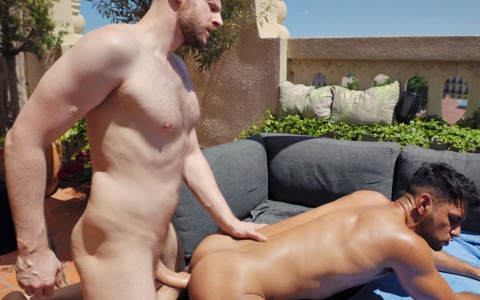 Tim Kruger Gives Himself a Cum Facial!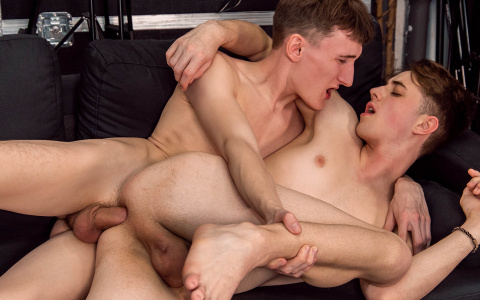 Big Cummer Axel Ford Jizzes Leo Gallay's Smooth Pucker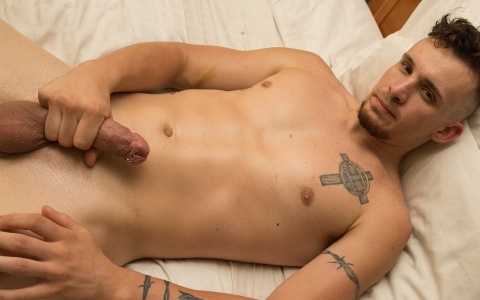 New Gay Porn Site – Fred Sugar