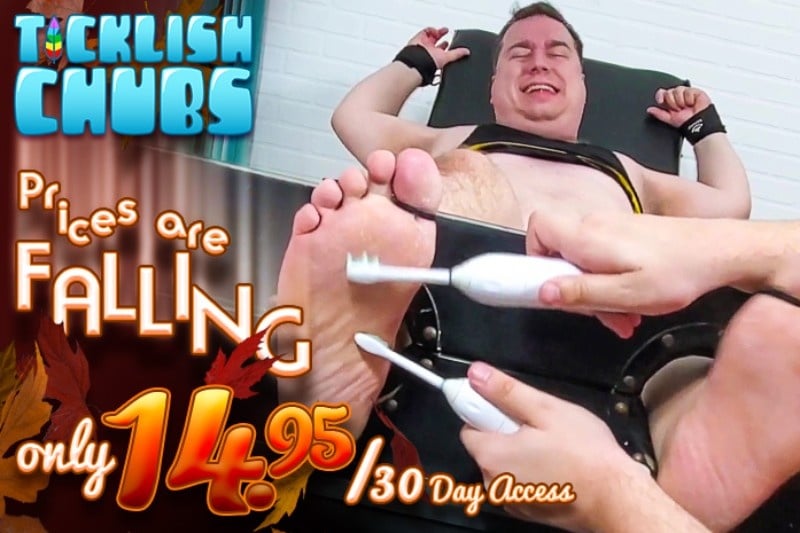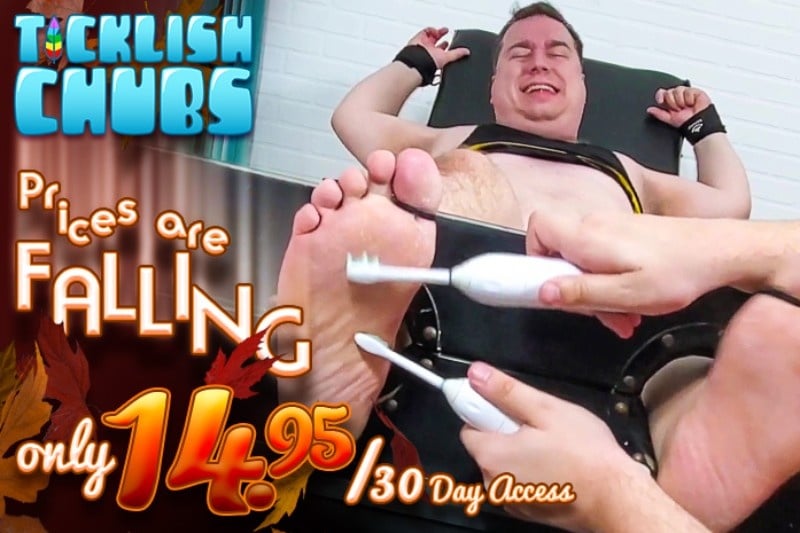 Launch Special at Ticklish Chubs – Sign Up & Get 50% Off!
Ticklish Chubs is a brand new site that features bigger men in tickling sessions. These hairy and smooth chubby men are strapped spread eagle to a bed or restrained in a tickling chair with foot stocks for some gut-splitting tickling sessions. Come inside for a preview or head over to the site and take a look.
The site opened with 11 videos and they come in five downloadable sizes, including a 4K version. You can stream the videos too.
The men get their feet, underarms, and whole bodies tickled with fingers, electric toothbrushes, feathers, hair brushes, and other things. There's some foot worship too.
Ticklish Chubs is running a launch special that gives you 50% off.
Watch full scene at Ticklish Chubs