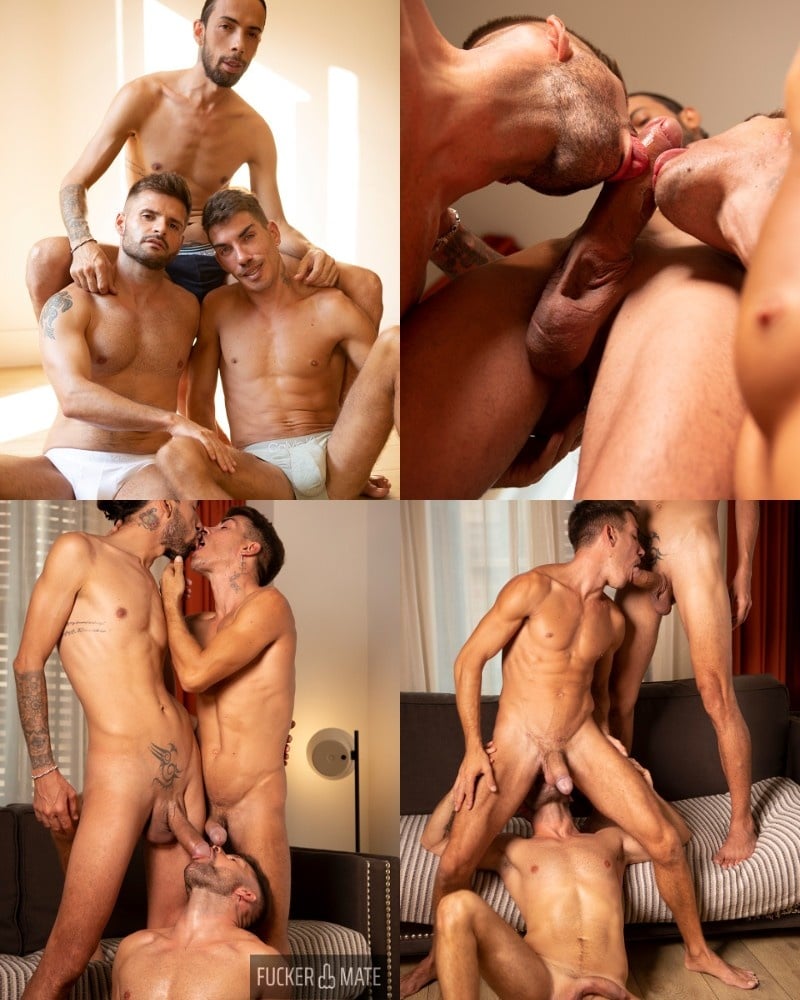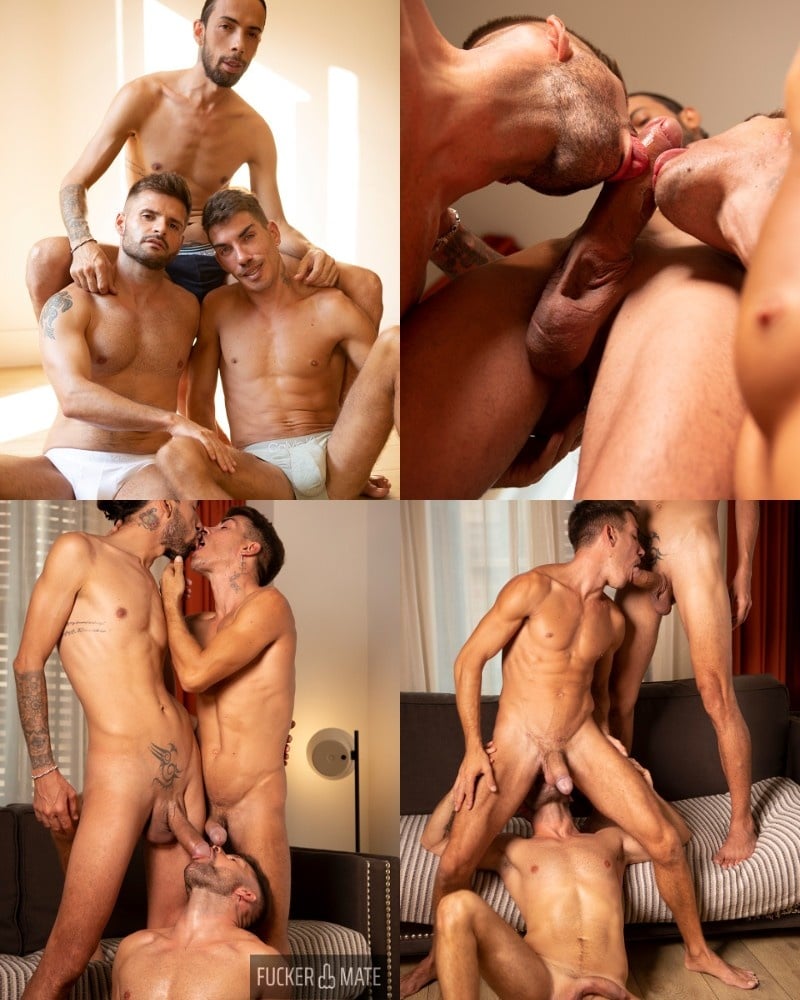 Watch This Spit-Roasting Big Dick Threeway!
Spanish men Gitano Silva and Jota De Palma are real-life lovers making their debut at Fuckermate. When this scene opens, Jota is on his knees sucking his lover's good-sized cock. Franklin Acevedo walks in rubbing the giant hard-on stuffed in his jeans. He pulls it out and Jota takes care of his monster dick and his lover's cock, both at the same time.
Gitano joins Jota getting a taste of Franklin's huge cock, then Jota gets on all fours and the men take turns fucking his ass. When one needs a break, they swap ends and Jota goes ass to mouth keeping them both turned on until they're ready to unload their nuts.
This is Franklin Acevedo's tenth video with Fuckermate. This Venezuelan top has drilled ten bottoms with his nine-inch super fat cock.
Watch full scene at Fucker Mate
Read our Fucker Mate review